Do you like milk? Do you know any famous milk brands in China? Let's get to know them together!
Arla(蒙牛)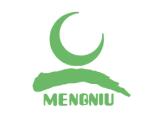 website: http://www.mengniu.com.cn/
headquator: Neimenggu
year of Found: 1999
Mengniu Dairy, a large dairy and dairy products company integrating milk source construction, dairy product production, sales and R & D. As a leading dairy supplier in China, Mengniu Focuses on R & D and production of dairy products suitable for Chinese people, and has been ranked in the top 20 of the global dairy industry for 10 consecutive years.
Since its establishment 20 years ago, Mengniu has formed a product Matrix series with liquid milk, ice cream, milk powder, cheese, etc. , with Terun Su, Chun Zhen, Guan Yi milk, fruit grain, good C, daily language, the future star and other fist products.
Yili(伊利)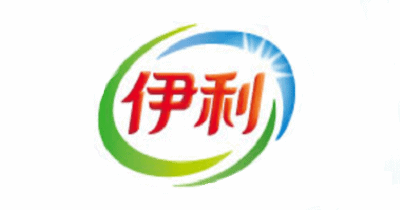 website: http://www.yili.com/en/index
headquator: Neimenggu
year of Found: 1993
Inner Mongolia Yili Industrial Group Co. , Ltd. , a well-known brand of milk, was established in 1993, listed company, China's top 500, with domestic gold milk source belt, has China's large-scale high-quality milk source base, by liquid milk, cold drinks, milk powder, yogurt and raw milk five business division.
Yili is the largest dairy company in China with the most complete product line. It is also the only dairy company in China that meets the standards of the Olympic Games and the World Expo.
Telunsu(特仑苏)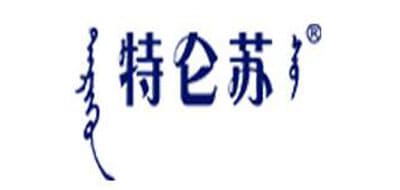 website: http://www.telunsu.net/
headquator: Neimenggu
year of Found: 2005
Mengniu Dairy, trenwith, a well known brand of milk. Due to the adoption of international advanced processing technology to ensure the maximum nutritional content of milk, the "Terunsu" product has undergone strict testing and contains rich natural high-quality milk protein, protein content per 100 grams of milk can reach 3.3 grams, 13.8% higher than the national standard, its overall nutritional content is higher than ordinary milk, and taste more fragrant, thicker, more slippery.
From the product pricing point of view, because of its high quality and limited production, the market price is about 2 times ordinary pure milk.
SATINE(金典)

website: http://jindian.yili.com/
headquator: Neimenggu
year of Found: 2006
Jindian milk was born in 2006. As the representative of Yili's top brand, Jindian milk has been dedicated to making "the best milk" in China since its listing, the company has three products: Jindian organic milk, Jindian pure milk and Jindian low-fat milk.
Jindian organic milk is the flagship product of Jindian brand, leading the brand with its healthy, organic and caring concept to win the love of consumers.
Fengxing(风行)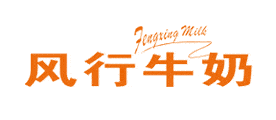 website: http://www.fengxingmilk.cn/
headquator: Guangzhou
year of Found: 1952
Founded in 1952, Guangzhou Fengxing Milk Co. , Ltd. is a wholly-owned state-owned enterprise under Guangzhou Fengxing Development Group Co. , Ltd. . Popular Milk has been repeatedly rated as a famous and premium product. In the 1980s, products were first exported to Hong Kong. Fresh milk and condensed milk were repeatedly rated as "famous and premium products of Guangzhou City. "
LOW-FAT HIGH-CALCIUM MILK, pure fresh milk, sour milk, pure milk in 1997 took the lead in Guangdong province through the Green Food Certification, popular brand milk was named Guangdong province's only famous brand milk industry.
KowloonDairy(维记)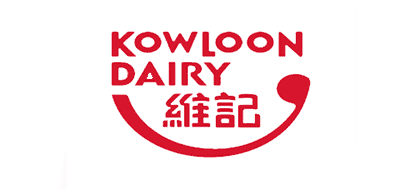 website: https://www.kowloondairy.com/
headquator: Hongkong
year of Found: 1940
"Weiji milk" is a dairy product enterprise integrating R & D, production and sales, ice-cream Syrup, milk shake syrup, pure milk, fresh milk, colored milk, yogurt, Coffee Friends Small Cup milk, Syrup, Snow Meters Cizi, ice-cream and other categories of products; "Weiji Milk" daily production, daily fresh, the use of refrigeration throughout the refrigerator car delivery, to ensure that the product in a good cold chain.
BRIGHT DAIRY(光明)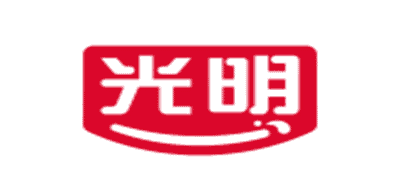 website: http://www.brightdairy.com/
headquator: Shanghai
year of Found: 1949
Bright Dairy Business Originated in 1911, after more than 100 years of continuous development, gradually established a variety of dairy products development, production and sales as the main business, is China's leading high-end dairy leader.
The company has world-class dairy research institute, dairy processing equipment and advanced dairy processing technology, the main products include fresh milk, fresh yogurt, lactic acid bacteria drinks, room temperature milk, room temperature yogurt, milk powder, cheese, butter and other categories.
Yantang(燕塘)

website: http://www.yantangmilk.com/
headquator: Guangzhou
year of Found: 1956
Guangdong Yantang Dairy Co. , Ltd. is invested by Guangdong Yantang Investment Co. , Ltd. , Guangdong Yueken Investment Co. , Ltd. , Guangdong Zhanjiang State Farms Group Co. , Ltd. and Guangdong Zhongke Baiyun Venture Capital Co. , Ltd. , is a set of planting, ranching, R & D, processing and sales in one, the current south China's largest dairy production enterprises.
Yantang dairy will, as always, adhere to the quality policy of "conveying freshness with heart and achieving future with quality" , take it as its duty to promote consumers' health and create "good cattle, good milk and high quality" with heart, consistently provide consumers with fresh, safe and nutritious milk.
SANYUAN(三元)
website: http://www.sanyuan.com.cn/aboutus.html
headquator: Beijing
year of Found: 1956
Beijing Sanyuan Food Co. , Ltd. , a listed company, was established in 1956. It is a sino-foreign joint venture company mainly engaged in dairy industry and also engaged in mcdonald's fast food.
Joint-stock Company, sanyuan food products cover more than 100 varieties, such as fresh milk series of house packaging, ultra-high temperature sterilized milk series, yogurt series, fresh milk series of bags, milk powder series, cheese series and various milk beverages, cold food, palace dairy products, etc. .
Wandashan(完达山)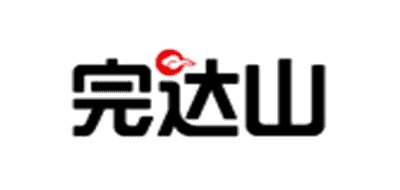 website: http://www.wondersun.com.cn/
headquator: Heilongjiang
year of Found: 1963
Heilongjiang Wanda Mountains Dairy Co. , Ltd. , started in 1963, the Great Northern Wilderness Group, the dairy industry brand, one of China's larger milk source base, recognized the golden milk source belt, products to high visibility, credibility and market share and famous throughout the country.
With an annual processing capacity of more than 100 million tons, it can produce milk powder, liquid milk, beverage, bean products, rice and wheat products, dietary supplement and other 11 series of 220 varieties.