As we all know, tea is one of the most popular drinks in the world. People have been drinking it for centuries because of its great taste and health benefits. Tea comes in many different varieties, but Chinese green tea is one of the most popular types.
Chinese green tea brands are known for their delicate flavor and many health benefits. In this article, we will discuss Chinese green tea brands and the benefits they offer consumers. We will also provide a list of our favorite Chinese green tea brands so that you can try them for yourself!
What is Chinese Green tea
In historical records, the earliest person to discover Chinese green tea was a man named Shen Nong, whose name means Divine Farmer, and he also had another name Yan Emperor, Shen Nong is the oldest leader in China, and he is remembered for teaching the Chinese people how to farm.
In Shennong's time, the people did not have enough to eat, so Shennong decided to discover new foods to help people solve their hunger problems and began to experiment with plants that could be eaten.
One day Shennong found that the leaves of a plant were delicious, and after eating this leaf, people became very energetic, he collected the leaves and used them to help people with headaches, and later Shennong found that through the leaves after soaking in hot water, the treatment would be more effective, so people called this plant tea.
China is a large area and people have discovered different varieties of tea, so here we will learn about the top 10 most recognized Chinese teas.
Top 10 famous Chinese green tea
TieGuanYin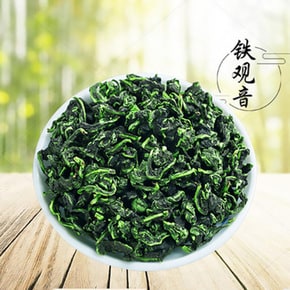 TieGuanYin origin is Anxi City, Fujian Province, the name of TieGuanYin is very interesting, TieGuanYin tea leaves look like the color of iron, the appearance of the tea leaves is as beautiful and moving as the face of Guanyin, Guanyin is a Buddhist figure.
The shape of Tieguanyin tea leaves is relatively thick, also quite in line with the characteristics of iron, and Tieguanyin is oolong tea, the taste is also a little bit heavier, if you like to taste a little bit heavier, you can choose this tea.
Medical research shows that Tieguanyin contains a variety of nutrients such as catechins, which have strong antioxidant activity and can effectively eliminate reactive oxygen molecules in cells, thus making the body anti-aging and free from disease.
BiLuoChun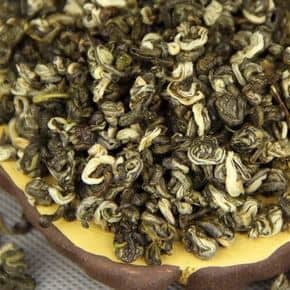 Biluochun origin is Dongting Mountain, Jiangsu Province, its name means green snail in spring, the name also fits its shape, fried tea leaves rolled up like a snail, some people were scared by this tea when they first discovered it, all its other name is scared tea.
Theophylline, inositol, folic acid, pantothenic acid and aromatic substances and many other compounds in Bi Luo Chun tea can regulate fat metabolism. Tea polyphenols and vitamin C can lower cholesterol and blood lipids, so drinking tea can lose weight.
DuYun MaoJian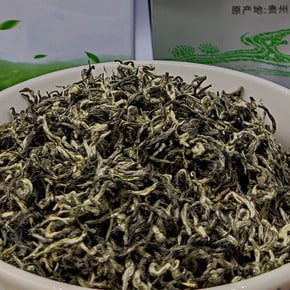 The origin of Duyun Mao Jian is Duyun City, Guizhou Province, which is a mountainous place with a relatively high average altitude.
Mao Jian means very small and sharp.
Duyun Mao Jian can help with digestion, so if you need to lose weight, Mao Jian's tea is just right for you.
HuangShan MaoFeng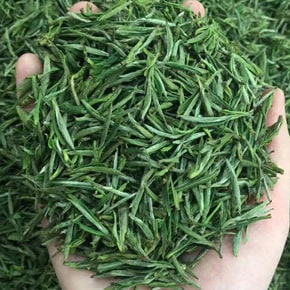 Huangshan Mountain is located in Huangshan City, Anhui Province, which means yellow mountain in Chinese. Huangshan Mountain is very beautiful, and it is famous for its sea of clouds, hot springs, pine trees, and one of the pine trees, the YingKeSong, is also a representative symbol of Anhui Province.
The ancient Chinese emperors worshiped the mountains and sealed five mountains respectively, Mount Tai, Mount Hua, Mount Song, Mount Heng and Mount Heng, collectively known as the Five Mountains, and the ancient Chinese poets praised Mount Huangshan in this way, after visiting the Five Mountains there is no need to look at the mountains of the world, but after looking at Mount Huangshan, there is no need to look at the Five Mountains, which can show how beautiful and beautiful Mount Huangshan is.
The tea grown in such a beautiful climate is also delicious and sweet, and the tea leaves of Huangshan Mao Feng are a bit similar to the sparrow's tongue after being fried by hand.
However, the difference in appearance between Mao Jian and Mao Feng is not particularly great, because Huangshan Mountain is famous for its peaks, and the Chineseword for mountain is peak, so it is named Mao Feng tea.
Theophylline, inositol, folic acid, pantothenic acid and aromatic substances and many other compounds in Huangshan Mao Feng tea can regulate fat metabolism, and tea polyphenols and vitamin C can lower cholesterol and blood lipids, so drinking tea can lose weight.
JunShan YinZhen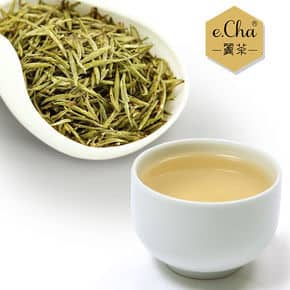 Junshan is located in Hunan Province, Yueyang City, Dongting Lake in Junshan, Dongting Lake was once the largest lake in China, and then because of the drying up area reduction is now the second largest lake in China in 2022.
Silver needle means silver needle, because this tea is as tiny as a needle, and silver needle tea in addition to the unique green color of tea, there is a little silvery white hair, all people call him silver needle.
Junshan silver needle tea is rich in tea polyphenols, amino acids, soluble sugar, vitamins and other rich nutrients, high nutritional value, Junshan silver needle fresh leaves in the natural substances retained more than 85%, these substances have a special effect on sterilization, anti-inflammatory.
QiMen HongCha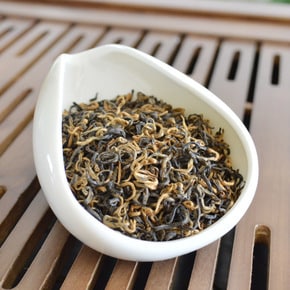 Qimenblack tea, also called Keemun, is a black tea located in Qimen County, Anhui Province. Qimen County is very close to Huangshan Mountain, and these two places have similar climatic conditions.
Keemun black tea is the best of black teas, and it is said that the Queen of England likes to drink it, and this tea is also called the Queen of Black Tea.
Black tea is fermented and roasted, not only does it not hurt the stomach, but it can nourish the stomach. Regular consumption of black tea with sugar and milk of Keemun work can anti-inflammatory and protect the gastric mucosa
Wuyi Tea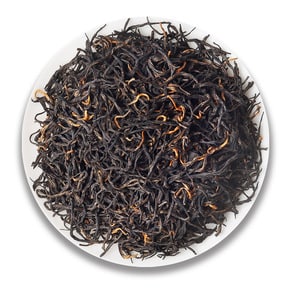 Wuyi tea is produced in Wuyi Mountain, Fujian Province, and this tea belongs to the oolong category. This tea is semi-fermented and is made between the methods of green and black tea production.
Wuyi tea is shaped somewhat like the head of a dragonfly, is dark in color, and tastes somewhat aromatic of flowers that grow on rocks. The most famous brand of Wuyi tea is Da Hong Pao.
XinYang MaoJian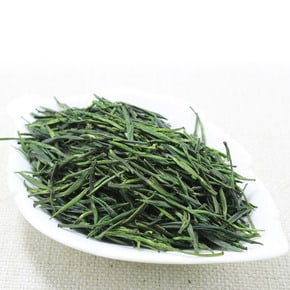 Xinyang Mao Jian originates from Dabie Mountain in Xinyang City, Henan Province.
Xinyang Mao Jian was the tribute tea of the court in ancient China. It is known for its unique style of "fine, round, light, straight, fragrant, strong taste and green soup". Su Dongpo, a famous literary scholar in the Northern Song Dynasty, could not help but exclaim: "Huainan tea, Xinyang first."
In modern times, Xinyang Mao Jian is world-renowned and has been awarded repeatedly in famous tea competitions.
Xinyang Mao Jian contains amino acids, alkaloids, tea polyphenols, organic acids, aromatic substances, vitamins and water-soluble minerals, which have the functions of quenching thirst, clearing the mind and eyes, refreshing the mind, removing greasy food and preventing cancer.
LuAn GuaPian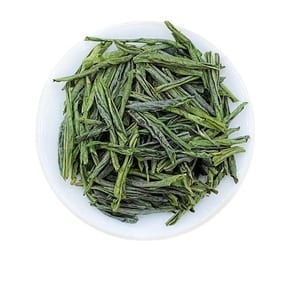 Because of its appearance and sunflower seeds, and its origin is located in Liu'an City, Anhui Province, so it is called "Liu'an GuaPian".
In addition to its appearance like sunflower seeds, the harvesting and production process of Liu'an Gua-chip is also very delicate, and it is the only tea with stems and buds removed among Chinese green teas.
Liu'an Gua-chip contains fluorine, in which catechin can inhibit the effect of cariogenic bacteria and reduce the occurrence of plaque and periodontitis. The tannic acid contained in the tea has an antiseptic effect and can prevent food scraps from reproducing bacteria, so it can effectively prevent bad breath.
XiHu LongJing
Longjing tea, from Zhejiang province, West Lake is the most famous lake in Hangzhou, Zhejiang province, and West Lake Longjing is the most famous representative of Zhejiang province.
Premium Longjing tea is flat, smooth and straight, with tender green color, fresh and clear aroma, fresh and sweet taste, and tender leaf base.
Top Chinese green tea brands
Yu 御

"Royal" card is affiliated to Hangzhou Longjing Tea Group Co., Ltd. "Royal" brand West Lake Longjing tea raw material purchased in the origin of "West Lake Longjing Tea" - Hangzhou Xihu District, and in 2002, "Company + Farmers" agricultural business cooperation, new agriculture Enterprise development model. New model from tea base tea garden management (herbicide, fertilization, etc.), to tea processing (fresh leaves, fried system), using IS09001: 2000 international quality system, IS014000 international environmental system management, is guaranteed The economic interests of tea farmers also guarantees the quality quality of the raw materials of "Royal" brand West Lake Longjing tea. In 2008, the "Royal" word trademark was rated as China's well-known trademark, Zhejiang provincial backbone agricultural leading enterprise. In 2009, Xihu Longjing production skills were rated as China's intangible cultural heritage.

Xi Hu 西湖

The predecessor of Hangzhou Tea Plant Co., Ltd. is the Hangzhou Tea Factory in Zhejiang Province. It was built in June 1949. The company is a professional manufacturer of Xihu Longjing Tea, which has established an eco-tea base in the origin of Longjing Tea. The main products are "West Lake" brand Longjing tea, eyebrow tea, bead tea, flower tea, black tea, Hangbaiju, etc., quality excellent quality, high reputation in the domestic and foreign markets.

Ying Ke Song 迎客松

Anhui Tea Inlet Outlet Co., Ltd., Welcome to Song, Well-known (Famous) Tea Enterprise, Anhui Province Famous Trademark, Anhui Province Export Brand, National Agricultural Industrialization Key Leading Enterprise, President of Anhui Tea Industry Association, Anhui Tea Association Deputy Director Unit.

Tian Fu Ming Cha 天福茗茶

Zhangzhou Tianfu Tea Co., Ltd., a well-known brand of tea industry, a well-known brand of tea, China's leading traditional Chinese tea products, China's famous tea products retailer, China's leading tea products suppliers, tea production, sales, scientific research, Culturally integrated comprehensive tea chain store.

Zhu Ye Qing Zhuyeqing 竹叶青 ZHUYEQING

Sichuan Emei Mountain Bamboo Yeqing Tea Co., Ltd., well-known tea brand, was established in 1998, Sichuan famous trademark, Sichuan famous brand products, famous famous tea manufacturers in the country.

An Ji Bai Cha 安吉白茶

Anji White Tea Association, well-known (famous) tea brand, geographic logo proof trademark, Zhejiang famous tea, the 11th Shanghai International Tea Culture Festival designated tea, by a special white leaf tea breed by white tender leaves Method for machining and making a green tea.

Yi Fu Tang Efuton 艺福堂 EFUTON

Hangzhou Yi Futang Tea Co., Ltd., Flower and Tea Famous Brand, Internet Tea Influence Brand, Hangzhou Famous Trademark, Hangzhou famous brand, generation tea industry standard drafting unit, specializing in West Lake Longjing Tea, and the world famous tea and flower tea Tea set of modern tea industry.

Qing Cheng Tang 清承堂

Qing Jiaotang tea brand is affiliated to Zhejiang Qingchengtang Tea Co., Ltd., Zhejiang Qingchengtang Tea Co., Ltd., Zhejiang Qingchengtang Tea Co., Ltd., respects the spirit of "practical, hard work, responsibility", and honesty, win-win, start business philosophy, we always adhere to users first Serve the customer with your heart, insist on impress customers with your own products and services. Qing Dynasty tea authentic origin, traditional craft, cost-effective. Strenuous, fresh, delicious, delicious, rebellion, and go back.

Gong Pai 贡牌

Hangzhou West Lake Longjing Tea Co., Ltd. was established in 1985 to produce and operate the "Gong" brand West Lake Longjing Tea. It is also the birthday of West Lake Longjing tea production enterprises. The company has 1325 mu of tea gardens, located in Longjing Village, Shifeng Mountain, Wengjiashan Village, Xihu Longjing Tea, Sihu, Yushan, and Yangmeiling Village, plus signing tea gardens, company almost controlled the entire West Lake Longjing Tea The protected area of ​​about 60% of tea gardens.

Lu Zheng Hao 卢正浩

Hangzhou Zhenghao Tea Co. Brand company established by the mission.

Hui Liu 徽六

Anhui Six, Six, Tianshu Tea Co., Ltd., well-known six-day 瓜 tablets, Chinese old name, famous brand, integration, processing, sales, research, involving tea R & D production and sales, base construction, tourism, tea culture Modern large enterprises in related industries such as spread.

Le Pin Le Cha 乐品乐茶

Le Pijia Tea Brand is affiliated to Anhui Zhonglian Tea Imperial Outlet Co., Ltd., in March 2010, the company is headquartered in the Outsourcing Industrial Park of Wuhu City, Anhui Province, is an e-commerce, production, processing, development, export, Integrated modern tea company for one integration.

Yi Bei Xiang 一杯香

A cup of fragrant brand is affiliated to Shandong, a cup of tea industry Co., Ltd. was established in March 2010. The company is located in Tengzhou, which is known as the "Longjing Tea Distribution Field", which is a long history. It is Ji Longjing, white tea, Tieguanyin, black tea, Pu'er, Tea scientific research and other tea research are planted (more than 2,000 acres in Zhejiang), production, processing, and sales of comprehensive franchisees.

Shi Pai 狮牌

Zhejiang Shifeng Tea Group Co., Ltd. (predecessor is Zhejiang Tea Company), Zhejiang Tea Company), is a national key leading company in agricultural industrialization, and the 18th year of the country is maintained in the country. The green tea exports to the world, the country's first organic tea base through the internationally certified organic tea base, export organic food, the first batch of provincial foreign trade enterprises through ISO9002 quality management certification, the first batch passed the US FDA Food export certification, China Customs AA type management enterprise, China Quality and integrity enterprise, Zhejiang agricultural products export top ten enterprises, Zhejiang modern brand marketing pilot enterprises, Zhejiang Tea Industry Association, President China Export Brand "

Ding Feng 顶峰

Hangzhou Peak Tea Co., Ltd. was founded in 1997. Inheriting the inheritance of the inheritance of 20 years, becoming a private enterprise integrating Xihu Longjing Tea production and processing, modeling, refining, sales, is also one of the drafting units of the West Lake Longjing Tea Industry Standard. A cup of good tea, source ancient moon, collective nature. The peak tea industry insists on making multi-categories for love tea. brand.

Ji Bai 极白

Hundreds of people belong to the brand of Anji Tea Industry Group Co., Ltd. In order to fully integrate Anji White Tea Industry, Anji City Investment Group Invests into the Anji Tea Industry Group Co., Ltd., and joins the Universion Group to establish an Anji white tea industry development fund 200 million yuan, and realize the restructuring of the Anji White Tea Quality Lead Enterprise. At the same time, it also combines China's famous planning agencies - Zhang Mu Wen Planning Group is fully helping the brand building of Bai'an Ji Bai tea, announced to the industry to the industry as a white tea, aircraft carrier, officially entered the tea industry. AD 2015 · The Bai Anji is born.

Song Ming 宋茗

Song Yu is located in Zhejiang Anji Song Yutan Tea Co., Ltd. According to the end of the 1990s, Zhejiang Anji Song, Zhejiang, was founded in the late 1990s. It is the two tea courts of Changsiling and Lingzhi Mountain. In 2007, I officially formed a company, to create a "Song Yu" tea culture brand as a business vision, It is a provincial agricultural leading enterprise integrating tea planting, processing, research and development, sales and tea culture.

Long Guan 龙冠

West Lake Dragon Crown, Duoyi Tea Drinking 20 Countries. For many years, the foreign tea and overseas national royal family have been supplied with tea. They are selected to give Medvedev, Putin's gift tea, and become the main meeting of the G20 Hangzhou Summit, the heads of state activities, and the dinner. The G20 summit national ceremony and commemorative ceremonies have been well received by Hangzhou Summit. Since 1950, the country, Hangzhou Longjing Tea Field (Hangzhou Longguan Industrial Co., Ltd. predecessor), has a group of dragon crown tea people who have a loneliness, and practiced for more than sixteen years with the "tea craftsman". The initial heart is not changed, "Safe, high quality" Longjing tea, fully guarantee a high-standard meeting with tea.

Mei Fu Ming Jia 梅府茗家

Mefu's family brand, affiliated to Hangzhou Qiang Road Tea Co., Ltd., the tea industry is a tea company integrating production, processing and sales. Main business: Anxi Tieguan Yin in China Tea First Town - Semid to Have your own ecological tea garden.

Long Wang Shan 龙王山

Longwang Mountain is affiliated to the brand of Anjilong Wangshan Tea Development Co., Ltd. Longwang Mountain, big country ceremony. China is a big country, and has a state of the ceremonies of five thousand years of brilliant cultural history.茗 礼, ie the gift, the national ceremony. This is not only on behalf of Longwang Mountain, knowing the corporate culture of etiquette, but also declares that Longwangshan wants to use the national ceremony to make tea! In the poetic tea, elegant charm slowly overflow, full of heartless, this is the "礼"; Anji white tea is a new famous tea, a name and long broadcast, and Longwang Mountain relies on Lingshan Xiu Water and Anji white tea dozens of trees inheritance, A "" is amazing, treating the world, this is the wish of "礼". The Longwang Mountain Tea Industry With excellent product quality, persistent beliefs and pursuits, inclusiveness and courage to announce in the world: Longwang Mountain, not just China's Longwang Mountain, which is the world's dragon kingshan!

Fang Yu 芳羽

Anji Fang Yu Tea Co., Ltd. is located in the national ecological county, a national ecological county, a "China White Tea Township". Its predecessor is an Anji Daming Mountain Tea Factory, founded in the early 1970s, is now a modern comprehensive tea enterprise integrating R & D, planting, processing, sales and tea culture. The company has long been committed to the research and production of Anji White Tea, and is able to build high-end Anji white tea leadership enterprises, which is well quality, excellent quality, brand excellence, and cultural leading Anji white tea.

Da Shan Wu 大山坞

Dalishan is a tea, Anji Shengzheng dry Tea Co., Ltd., Anji Shengzheng dry Tea Co., Ltd., Dashanwu, Anji Zhengang Tea, Dashanwu, was rated as a top ten brands of China's green tea. The brand value reached 215 million yuan, and the Agricultural Technical Promotion Contribution Award was awarded by the Ministry of Agriculture.

Qi Ye 祁野

Founded on December 4, 2012, Yan Ye, was affiliated to Qiya Tea Industry Co., Ltd., mainly engaged in various fragrant tea, tea, we always adhere to users, and serve customers, insist on using themselves. To drive customers, the company adheres to the "guaranteed first-class quality, maintains first-level reputation" business philosophy, adhere to the principle of "customer first" to provide high quality services for our customers.

Bee Augel 蜜蜂天使

Bee Angel Brands, belong to Wuhu City Doukou Trading Co., Ltd., the bee Angel tea industry shoulder the historical mission of rejuvenation of the tea. In the traditional business model, after the tea farmers, there is also a business man, tea company, agent, and commercial super-class middlemen, can finally reach the customer. Therefore, the tea on the market is generally more expensive for the people. The price and market chaos will block many people outside of healthy tea life.

Ao Li Ao 岙里岙

岙 岙 is the tea brand produced by Anji Qiandao Bay White Tea Co., Ltd., founded in 2008, an agricultural enterprise integrating tea planting, production and processing, product development, sales, is one of the core companies of Anji Grand Canal Professional Cooperatives .

Shi Mei 狮梅

The Lionme Tea Brand was established in 2002, affiliated to Hangzhou Wuyun Mountain Tea Co., Ltd. Hangzhou Wuyun Mountain Tea Co., Ltd. is a professional enterprise integrating production, processing, and selling West Lake Longjing tea. It has 1200 mu of tea gardens in the West Lake Longjing Tea Plantia.

Zhen Xi Ming Pin 甄熙茗品

Yanxi is the tea brand produced by IELTS tea court in Anji County. Xi Xi's products adhere to the originating, picking out, and the tea is hand-made.

Bi Luo 碧螺

Bikuo founded in 1953, affiliated to Suzhou Dongshan Tea Co., Ltd., specializing in the well-known tea enterprises engaged in tea, production and sales, and dedicated to the cultural connotation of the cultural cultural cultures of Dongting Mountain.

Huang Shan Mao Feng 黄山毛峰

Huangshan Maofeng Tea Group Co., Ltd., well-known famous tea, belongs to green tea, produced in Huangshan, Anhui Province, China's famous historical tea, created by Xie Yutai tea village in Qing Dynasty, entertaining foreign guests with tea and gift tea, Its unique color, fragrance, flavor, shape, praised the boutique in tea.

Xiao Guan Cha 小罐茶

Beijing Small Tank Tea Co., Ltd. was founded in 2014. It is a modern tea business that is Internet thinking and experiences the birthplace. Small can tea uses innovative concepts, with a creative manner to integrate the advantages of China Tea Industry, the eight Thai-level tea masters of the six major tea, adhere to the original raw materials for the origin, adhere to traditional crafts, master production, original small cans Preservation technology, jointly build master-level Chinese tea, innovative process, for China's good tea standard; innovative products, for China high-end tea tree benchmark.

Ying Ke Song 迎客松

The welcoming tea brand was established in 2013, affiliated to Anhui Yingke Song Electronic Commerce Co., Ltd. The company is an enterprise of Anhui Tea Import Export Company, specializing in the production and processing of agricultural and sideline products such as tea, has a complete, scientific quality management and production system. The product line is completely covered with high school low-grade, and there are nearly a variety of size specifications. The integrity, strength and product quality of Anhui Yingke Song Electronic Commerce Co., Ltd. have been recognized by the industry.

Xin Yang Mao Jian 信阳毛尖

The Tea Research Center, Xinyang City, Xinyang City, Xinyang City, Xinyang Mao Tei, famous tea, China famous green tea, Henan famous trademark, with the unique style of taste, soup green, enjoy the first tea of ​​Huainan.

Tai Ping Hou Kui 太平猴魁

Huangshan District, Huangshan District, famous (famous) tea brand, national geographic logo protection products, Anhui famous brand agricultural products, Anhui Province Quality Food, National Tea, Chinese Historic Famous Tea, Enjoy the reputation of "green tea tea", far away The world is globally, and there are at home and abroad.

Ri Zhao Lü Cha 日照绿茶

Rizhao Donggang District Tea Technology Association, Sunshine Green Tea, China High-grade Green Tea, Shandong Province Famous Trademark, One of the three major sea green tea cities produced in the world teaographer, produced from the northern China's north, well-known brands.

Chali 茶里

Guangzhou Tea Electronic Commerce Co., Ltd. is located next to Haizhu Lake. It is a new type of tea enterprise with independent brands, modern tea research and development, and finishing. As the new tea culture guide - tea CHALI through innovative Internet model, as well as the online social platform, it is committed to communicating China's tea culture, and the praise of Chinese tea.
Conclusion
There are many different Chinese green tea brands on the market, but not all of them are created equal. When choosing a Chinese green tea brand, it is important to consider the quality of the tea and the company's reputation. We believe that the Chinese green tea brands we had mentioned are the best of the best. Be sure to try them for yourself and see which one you like the most!