What's the best brand of drone? China's top drone brands are Dji, ZERO, Aee, XAIRCRAFT and so on. Choose a large brand drone, good quality face, a variety of styles, there is always one for you!
DJI(大疆)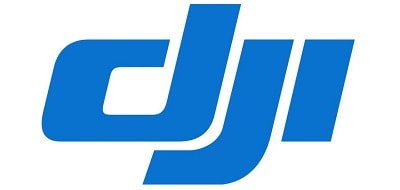 Shenzhen Dji, with "THE FUTURE OF POSSIBLE" as its theme, is THE exclusive pioneer OF THE world's leading flight imaging system, born in Shenzhen, China, rooted in THE spirit OF reform and innovation, superior to a corporate culture that respects dreams and pursues purity.
From the UAV flight control system to the overall aerial photography scheme, from multi-axis Yuntai to high-definition picture transmission, Dji innovation takes "flight image system" as the core development direction, its products have been widely used in aerial photography, Film, agriculture, real estate, news, fire fighting, rescue, energy, remote sensing mapping, wildlife protection and other fields, and constantly integrated into new industrial applications.
Dji innovation in the Global Unmanned Aerial Vehicle (UAV) market, product innovation, success into the home, more than 100 countries, redefined the "made in China" charm connotation.
ZERO(零度)

Shenzhen Zero Focus on the development and application of small-scale intelligent unmanned aerial vehicles, technological innovation as the foundation, adhere to independent research and development, forge ahead. At present, has the world's leading intelligent UAV complete machine, multi-axis Yuntai, high-tech map transmission and other product systems. At the same time with the ultimate industrial design, become one of the global market leaders in the UAV industry.
Since 2015, Shenzhen Zero has started its global brand operation, and has started to set up overseas markets and channels to provide professional smart drone products for global users. In the future, Shenzhen Zero will usher in technological integration, design, production, marketing and other breakthroughs, to promote the development of the intelligent UAV industry to provide core power.
AEE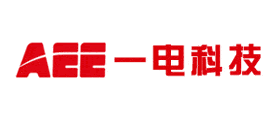 Shenzhen Yidian Technology Co. , Ltd. , Aee, a well-known brand of uav-camera, a famous trademark of Guangdong Province, a High-tech Enterprise, an earlier integrated multi-rotor UAV system developer, a leading high-tech manufacturer of high-difficulty shooting equipment in the world.
The company insists on building a first-class electronic technology enterprise, creating a first-class international brand and winning glory for the nation. It combines the advantages of wireless audio and video transmission technology, image processing technology and intelligent control technology, focus on the development of breakthrough innovation of electronic technology products, is a professional R & D, Manufacturing and sales of the world's leading electronic technology enterprises.
XAIRCRAFT(极飞)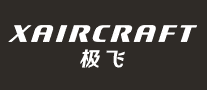 XAIRCRAFT founded in 2007, XAIRCRAFT is a leader in the field of unmanned aerial vehicles (uavs) and a leading commercial uavs developer in China. Since its establishment eight years ago, Jifei has never stopped exploring and innovating.
It has made great breakthroughs in the field of commercial and agricultural uavs and obtained many national and international technology patents. Currently has hundreds of R & D personnel, product sales throughout the world.
Ehang(亿航)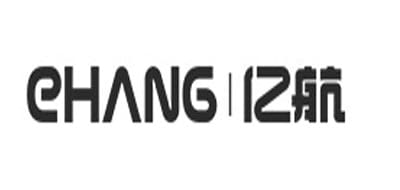 EHANG is made up of aviators from China, USA and Singapore, with core members from Tsinghua University, Peking University and Duke University. More than 15 years of R & D and Production Experience in the field of aeromodelling and aircraft. Through the combination of high-tech software and hardware, independently developed communication graphics hardware and mobile phone navigation control system.
Ghost, owned by Google, is the world's first truly mobile-controlled intelligent aerial robot. It can be widely used in geographic information mapping, film and Television Aerial Photography, road show, emergency disaster relief, detection and monitoring, and even future logistics express delivery fields.
The original intention of creating Ghost is to let everyone who loves flying have a platform to realize, close the distance of every flying dream, and create the international influence of "Chinese creation" .
yuneec(昊翔)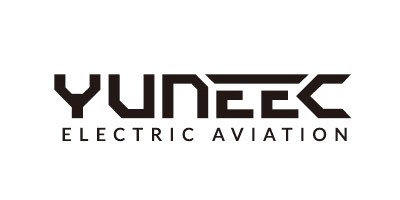 As a company with aviation technology, the company's pursuit of a blend of innovation and affinity has never ceased, from consumer-grade fixed-wing aircraft that fly on demand to groundbreaking electric aircraft, to a new generation of ground-to-air integrated multi-rotor unmanned aerial vehicles, Yuneec17 years has been breaking the limits of Electric Aviation, the pursuit of a completely new flight experience.
YUNEEC has received hundreds of patents. With the support of its core technology, YUNEEC has launched manned aircraft, unmanned aerial vehicles and its market flagship product —— A wireless remote control aircraft. YUNEEC produces over 1 million units per year, sold through OEM / ODM and the independent multi-rotor aircraft brand typhoon.
walkera(华科尔)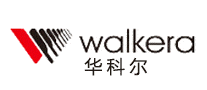 Guangzhou Huakol Technology Co. , Ltd. , a well-known brand of UAV, after more than 20 years of development, huakol has initially established a perfect ecological chain integrating R & D, production and sales, has the core technology and customers all over the world, and in the domestic and international market access to a higher impact.
With the wide application range of uavs in the industry, their newly developed Sky Eye Voyager 4 is designed for the special application needs. It adopts the Global Standard 4G networking solution and 18X optical zoom, for Remote Command operations, flexible cooperation, rapid execution of tasks. This product has been widely used in environmental survey, construction inspection, police detection, fire, Bridge Survey, Volcano Monitoring, fire rescue and sea patrol and other fields, and constantly into the new industry applications.
PowerVision(臻迪)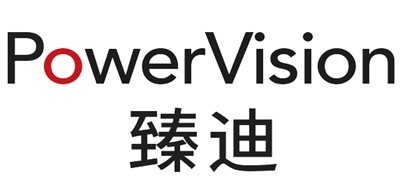 Powervision Group is a high-tech industry Group focused on robotics, unmanned systems, artificial intelligence, virtual simulation, virtual reality, and big data analysis.
Globally, we have set up branches in USA, Canada, Finland and Japan, integrating R & D, production and sales, and developing intelligent robot, intelligent visualization and artificial intelligence.
zerotech(零度智控)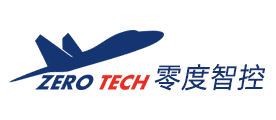 Zerotech Intelligent Technology Co. , Ltd. , well-known brand of UAV, high-tech enterprise, UAV aerial photography champion, high-end Video Platform Provider and small UAV application and entertainment system integrator, its dual redundancy flight control system has a high reputation.
By working closely with government departments, military forces, research institutes and top universities at home and abroad, the company provides efficient, safe and professional products and system solutions to customers at home and abroad, and become a state-recognized high-tech enterprises and software enterprises.
Based on the technology innovation, Zerotech is an international enterprise which is committed to becoming the top unmanned control system and professional video equipment.
Ewatt(易瓦特)
Hubei Yiwate Technology Co. , Ltd. , a well-known brand of UAV. Headquartered in Wuhan, China, with market orientation and intelligent creation as the fundamental concept, Watt has assembled a pioneering international team, attracting a number of high-caliber talents from North America, Europe and the mainland.
The company provides a range of products including fixed-wing uavs, multi-rotor uavs and large-payload unmanned helicopters, it has been widely used in many fields, such as electric power survey, agriculture, forestry and Maritime Affairs, petroleum and petrochemical industry, environmental protection, security and rescue, film and television aerial photography, etc. .