Chinese instant noodles are very famous. If you haven't eaten instant noodles when you come to China, you have never been to China. So, China has which famous instant noodle brand, together has a look!
Kangshifu(康师傅)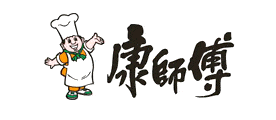 Headquartered in Tianjin, Tingyi (Cayman Islands) Holding Corporation is mainly engaged in the production and operation of instant noodles, beverages, cakes and related ancillary industries. Master Kong has set up production bases in Guangzhou, Hangzhou, Wuhan, Chongqing, Xi'an and Shenyang since 1992, it is the largest instant noodle manufacturer in the world from the instant food industry to the cake industry, beverage industry and so on. Now, "master Kong" products are not only sold in China, but also to the United States, Canada, Singapore, Western Europe and Russia and other countries.
Baixiang(白象)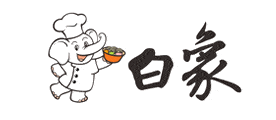 White Elephant Food Group is a national large-scale comprehensive food enterprise, whose main business is instant noodle production and sales, which covers many fields such as flour, Vermicelli, Vermicelli, pastry, beverage and planting.
The company has set up 9 instant noodle production bases and 2 noodle production bases in Henan, Hebei, Shandong, Shanxi, Hunan, Jiangsu, Sichuan, Jilin, Hunan and other provinces and cities, 1 flour production base, 1 Beverage Company, 2 seasoning companies and 16 molecular companies. HAS BEEN NAMED "agricultural industrialization state key leading enterprises" , "Henan Province grain deep processing and food production leading enterprises" , "the province's grain deep processing 10 key protection enterprises" and "China's flour products industry one of the most dynamic enterprises.
In 2012, white elephant food won the "World Food Industry" award for its big bone noodles, the first time in 60 years for the instant noodle industry in the world. In 2017, Baixiang food was awarded the "Nutrition Promotion Contribution Award" by the China Nutrition Society, becoming the first company in China's instant noodle industry to win the award.
Tongyi(统一)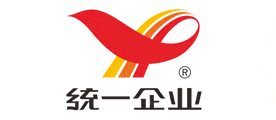 Established in Tainan, Taiwan on July 1,1967, Tongyi engages in food, finance, Foreign Trade, commerce, entertainment, advertising, electronics, etc. . The Enterprise starts from the traditional food, gradually moves toward the high-tech food.
Tongyi Company has entered the instant noodle market for many years, with a good public base and product quality assurance. United Qiao noodle shop Laotan pickled cabbage beef noodles with good choice of vegetables, the traditional tile jar pickled, crisp and tender aromatic, unique flavor, but also rich in vitamins, amino acids, acid solution greasy, appetizing stomach; With a carefully prepared, authentic beef-paste Bun, it's a popular choice.
Jinmailang(今麦郎)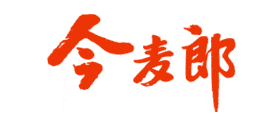 The predecessor of Jinmailang riqing Food Co. , Ltd. , Hebei Hualong Food Group Co. , Ltd. , is a private joint-stock company founded in March 1994, in order to adapt to the higher development goals of the enterprise, in 2007, the company name was changed to Jinmailang Food Co. , Ltd. .
Under the company's Today Malang series, Dajinye, series, Dad Kitchen "one dish one side" series are praised by consumers all over the country. Especially the 2015 innovation launched today Malang "one and a half" series products, dad kitchen "one dish one side" tomato egg toppings and so on is the industry experts and consumers of high praise.
Huafeng(华丰)

Zhuhai Huafeng Food Industry (Group) Co. , Ltd. , established in 1982, is one of the earliest instant noodle manufacturers in China, and its main business is instant noodle and its subsidiary products, with three fresh noodles, Huafeng 2000 series of high-quality, unique flavor products, favored by the majority of consumers, "Food Huafeng, passepartout" advertising language swept the world!
In 2005, he first invented the technique of spraying flat noodles, and developed the brands of "Magic Man" , "Palm Crisp" and "Crisp e" successively. In the highly competitive instant noodles industry, he has developed a segment market with a considerable scale of flat noodles, and make wizard, Palm Crisp and other innovative products become the majority of consumers, especially primary and secondary school students favorite one of the leisure food.
Wugu Daochang(五谷道场)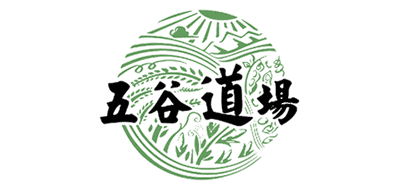 COFCO Wugu Daochang Food Co. , Ltd. under the "Wugu Daochang" brand first non-fried noodles in China, is China's first non-fried brand. The company will uphold the "healthy lifestyle" brand spirit, for consumers to contribute nutrition, health, delicious, convenient high-quality food, so that consumers enjoy real delicious at the same time, health worry-free.
The flour of the instant noodles in Wugu Daochang is ground and mixed with ten ancient methods, which enhances the toughness and elasticity of the dough The main ingredients are supplied by Cofco high-quality production areas, and the family-style slow-simmering technology is adopted to fully release the original taste of the ingredients, so that consumers can taste exquisite taste beyond the traditional taste.
Doll(公仔面)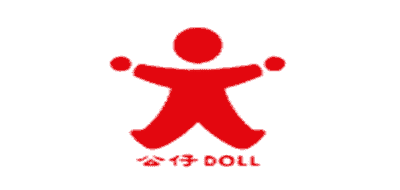 Founded nearly 40 years ago by Yongnan Food Company, the doll's noodle has been popular with local and overseas Chinese for many years. The doll's noodle has become synonymous with instant noodle in Hong Kong.
Among the many instant noodle brands, the doll noodle is positioned as a medium and high grade line, and its main competitor is Japan's Nissin Foods, which acquired joint-stock company in 1989, yongnan became a subsidiary of nissin foods, and the "doll" brand is still in use, and products such as doll dim sum are launched to develop the Chinese market.
Tianfang(天方)

Zhengzhou Tianfang Food Group Co. , Ltd. , well-known (famous) instant noodle brand. "Tianfang" brand instant noodles was developed in 1986 and successfully put into production in the same year. In line with the purpose of "serving consumers" and in order to meet the needs of different consumer groups, "Tianfang" instant noodles have the unique style of crisp fragrance, launched A five-in-one family economic-type, hardcover mass-type, high-grade barrels of three series, high, medium and low three grades.
In order to meet the needs of different consumer tastes, the company has developed a series of new instant noodles, such as "five grains floating fragrance" , "national color Tianjiao" , "bone soup noodle" , "bone soup noodle" , "bone soup noodle" , "egg noodle" , "dry noodle" , "Lanzhou Beef noodle" , "Zhengzhou stewed noodle" , "sour soup noodle" , "Tianfang sauce-fragrant beef hot dry noodle" , "secret spicy beef noodle" , "Lao Tan pickled vegetable beef noodle" , "tomato egg Lo Mein" , "Tianfang Private House stewed beef noodle" , "Tianfang stewed pork noodle" and so on.
Nanjiecun(南街村)
Nanjiecun instant noodles, also known as Beijing instant noodles, is one of the products of the Nanjie Group. It has the advantages of crispy taste and easy to eat, and was widely welcomed in Henan and surrounding areas in the 1990s.
The instant noodle factory is one of the major producers of the Nanjiecun Group, with a total area of more than 70,000 square meters and fixed assets of more than 95 million yuan. The company has more than 1,200 employees, including more than 150 technicians of various types. The company has sophisticated equipment and advanced technology, and has more than 120,000 packages of domestic and foreign advanced instant noodle production lines such as Tokyo noodle machine and Guangzhou man-machine, among which three are halal instant noodle production lines, it produces over 400 tons of instant noodles per day.
Dahankou(大汉口)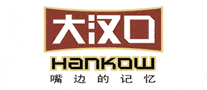 Wuhan Dahankou Food Co. , Ltd. was founded in 1997, its predecessor as Wuhan Guanlida Food Co. , Ltd. . In the instant noodle market, Dahankou Food Co. , Ltd. is dedicated to producing high-quality, high-starting-point characteristic hot dry noodles to stand out and win the world's reputation.
Dahankou hot-dry noodles and a series of new generation instant noodles, with its unique, excellent "non-fried" production process, selected main materials and auxiliary materials, fully restore the nutrition and taste of handmade noodles, redefined instant food.