Nearsightedness and farsightedness glasses let us see things clearly. Sunglasses can protect our eyes from the harm of ultraviolet rays. So, what famous brand of glasses are there in China? Let's have a look!
Baodao(宝岛眼镜)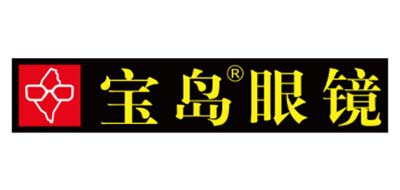 website: http://www.baodao.com.cn/
headquator: Beijing
year of Found: 1972
Jinghua Baodao(Beijing) Glasses Co. , Ltd. , started in 1972 in Taiwan, the Chinese world in the leading glasses, optical lenses, glasses and other products, to provide free professional optometry and repair services.
All along, holding the idea of "using a professional heart to do professional things" , Baodao glasses has continuously introduced optometry high-tech products, and cooperated with key universities to carry out professional training, and actively participated in the testing of national quality departments, implement high-quality commodity analysis, truly create enterprises, government universities and optometry industry, three aspects of vertical and horizontal integration of the leading enterprises.
LOHO(乐活)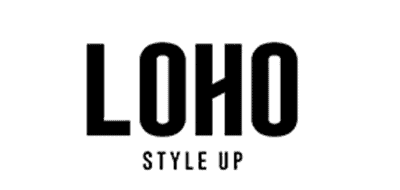 website: http://www.loho88.com/
headquator: Shenzhen
year of Found: 2011
Shenzhen Loho E-commerce Co. , Ltd. , a subsidiary of Hong Kong Loho Group, is an Internet eyewear brand company integrating eyewear design, retail and service, by providing cost-effective solution to win the favor of customers, products adhere to the three core concepts of wearing comfort, style trends, fair pricing, the creation of a well-known brand glasses "LOHO glasses life" , has the network optical mall and covers the whole country the chain experience shop.
BOLON(暴龙)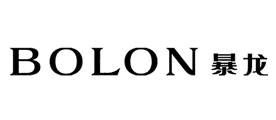 website: https://www.bolon.cn/ishop/web/theme/bolon/index.html#/
headquator: Xiamen
year of Found: 2009
Xiamen yarui Optical Co. , Ltd. , Bolon, will be the perfect combination of texture and taste, set glasses production, processing, sales and accessories services in one of the specialized companies.
Bolon sunglasses uphold the leading design concept of fashion, fashion and elegant in-depth design, follow the world fashion trends, the use of innovative technology, tyrannosaurus tyrannosaurus rex brand has always insisted on innovative style. Hand-polished materials and well-designed LOGO derivative pattern, really annotate the t rex glasses outstanding texture and perfect taste enjoyment, show distinctive, outstanding, elegant and noble temperament.
Mujosh(木九十)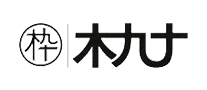 website: http://www.mujosh.com/
headquator: Chengdu
year of Found: 2010
Chengdu Zetian Garments Co. , Ltd. is an original and fashionable brand operator in the forefront of fashion. The company entered the optical industry in July 2010, the self-created brand "Mujosh" has been in the first-and second-tier cities of the country's large-scale shopping malls and shopping malls design stores, as of October 2012 has successfully opened about 150 stores.
Brand name implies: To do China's best hand-made glasses as a creative concept, to give the product flexible vitality. Glasses, once an important visual aid, are becoming an essential accessory in fashion modeling. The unique shape, the breakthrough of the traditional plate and flawless details all reflect the Mujosh's "lasting quality and perfect manufacturing process" . Through the phenomenon to see the essence of things, this is not only the use of glasses to assist vision, but also wood ninetieth call on young people to use their own cognition to see things inside the attitude of life.
MOLSION(陌森)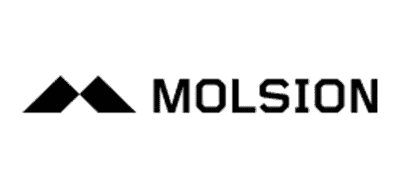 website: https://www.molsion.com/
headquator: Xiamen
year of Found: 2009
Xiamen yarui Optical Co. , Ltd. , Molsion, the leading brand of domestic fashion glasses, with "fashion, personality, publicity" as the design context, to highlight the attitude of self-willed life, set glasses production, processing, sales and spare parts services in one specialized company.
Molsion to "fashion, personality, publicity" for the design context, to show the attitude of life. The theme of Fashion Trends, the composition of personality, the combination of publicity and unruly. Unique creative design, into the latest fashion trends, outline the uninhibited personality of youth. High-quality materials, exquisite detail design. Personality deduction, the pursuit of a unique self-style.
Doctorglasses(博士)

website: http://www.doctorglasses.com.cn/
headquator: Shenzhen
year of Found: 1993
Founded in 1993, Doctorglasses is currently the largest professional eyewear chain store in Shenzhen. Currently, it has more than 200 chain stores in Shenzhen, Dongguan, Nanchang, Beijing, Shanghai, Chongqing, Kunming and other large and medium-sized cities in China, is engaged in optometry and fitting glasses and professional services of large-scale Optical chain enterprises.
Since its inception, Doctorglasses has been adhering to the "one-to-one service, 100 percent professional" business purpose, adhere to the "customer demand-oriented" marketing model, and constantly improve their professional quality, improve service quality, to provide the best professional services to the more than 5 million people with eye diseases.
PRSR(帕莎)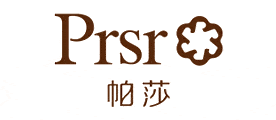 website: http://www.prsr.com.cn/
headquator: Zhejiang
year of Found: 1992
Zhejiang Yingchang Glasses Industrial Co. , Ltd. , PRSR, founded in 1992, pay attention to product design and function innovation, set brand, R & D, design, production and sales as one of the comprehensive eyewear company, involved in areas including professional metal, TR90 and plate of sunglasses, optical mirrors and other products. After 20 years of vigorous development, under the guidance of the spirit of "achievement classic, Brand First" , Yingchang industry has become the leading enterprise in China's glasses industry.
HAN(汉)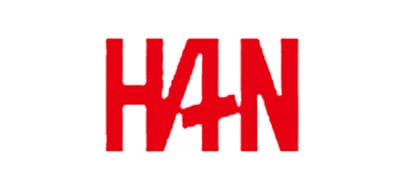 website:
headquator: Shanghai
year of Found: 2012
Han Glasses was founded in 2013, and later joined tmall, Jd.com, available network and other mainstream e-commerce platform for sales, has been focused on the glasses industry, has been dominated by young people, fashion trends. Independent production, material safety, environmental protection, exquisite workmanship, full sense of quality.
PULAIS(普莱斯)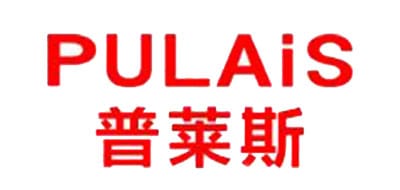 website:
headquator: Shenzhen
year of Found: 2010
Shenzhen Price E-commerce Co. , Ltd. was established in 2010, is located in the "Mountains and Seas Longgang" "glasses paradise" reputation of Henggang town, Shenzhen City, an e-commerce company specializing in glasses glasses matching technology and online sales as one.
Each Pulais design precipitates profound charm, has its own unique legend story, carries on the original design in the traditional culture idea foundation, and the design form is fashionable, makes it more suitable for the modern person to wear, focus on creating simple, atmospheric, filled with fashionable taste of the charming glasses.
PARIM(派丽蒙)

website: http://www.parim.com.cn/
headquator: Xiamen
year of Found: 1992
Paramount Optical (Xiamen) Co. , Ltd. , a well-known brand of sunglasses, China's international auto super model final designated brands of sunglasses, one of the most growing national brands of sunglasses, designated gifts for the Xiamen Pavilion of Shanghai World Expo 2010.
Parim brand was founded in 1992, is the pioneer and leader of the domestic fashion optical shop brand. For more than 20 years, Parim has focused on sculpting the fashion aesthetic of eyeglasses. Intimate fashion sense and exquisite beauty is Parim DNA, they through Parim glasses exquisite selection of materials and fashion comfortable design can be presented.