We sleep about a third of the day, and a good night's sleep can have a big impact on our mental outlook. Good choice of mattress. I'll sleep till morning. Do you know what good quality mattresses are available in China? Follow me and see!
AIRLAND(雅兰)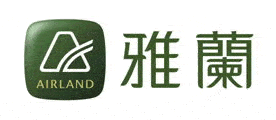 website: https://www.airland.com/
headquator: Hongkong
year of Found: 1966
Airland household Products Co. , Ltd. , started in 1966 in Hong Kong, Aram Group, Guangdong Province brand, domestic healthhigh quality bedding representative brand, its high reputation spring mattress, set household products production and management, real estate development, hotel management, power development and toy production is an integral whole.
Airland, which represents the fusion of air and earth, signifies permanence. With the goal of "providing the most comfortable, healthy and high-quality bedding for consumers" , we present the well-made, elegant and comfortable household articles, so that people who care about the quality of life can easily enjoy the incomparable quality of sleep, let the harmonious and natural life have forever!
Sweetnight(舒美娜)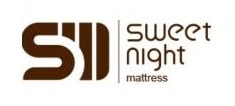 website: https://www.sweetnight.com/
headquator: Guangdong
year of Found: 1979
Sweetnight is a sino-german joint venture, a professional manufacturer of furniture products, including mattresses, pillows and nightstands. Luxury, elegant, natural, highlighting the rich European and modern technology, high-end decoration user experience in the world based on the focus on R & D sleep-related products, to provide people with a more healthy and comfortable experience.
Imported from Malaysia Latex, independent bag spring, excellent material selection, advocating natural ecology, adhere to the quality first, customer first business philosophy, the market covers Europe and the United States, Hong Kong, Southeast Asia market. Focus on building China's leading brand furniture supplies, more export orders into domestic sales, to a greater extent to meet the needs of domestic customers. In improving the Oriental sleep depth to highlight the sweet night's affinity, thereby attracting consumer attention and emotional resonance.
Seahorse(海马牌)

website: http://www.seahorse.hk/
headquator: Hongkong
year of Found: 1987
Zhongyao furniture (Shenzhen) Co. , Ltd. , Haima, a well-known mattress brand, started in 1987, the seven Seas Group of Hong Kong, set soft furniture, suite furniture as one of the integrated export-oriented well-known enterprises, mattress, pillow is its fist products.
Seahorse, a famous name, its mattress and pillow are the best-selling in Hong Kong and Singapore. One of the Haima brand mattress is 24 years in a row won the top sales in Hong Kong, and to a large number of other brands. It is an unprecedented record, which fully reflects the popularity and leading position of Haima brand products in the market. Haima brand has become a guarantee of quality and confidence.
DERUCCI(慕思)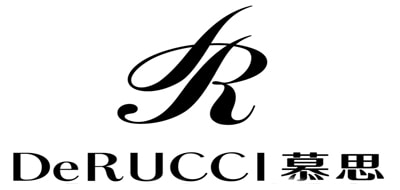 website: http://www.derucci.com/
headquator: Dongguan
year of Found: 2004
Established in 2004, Dongguan Mouse Bedding Co. , Ltd. is a global integrator of healthy sleep resources, specializing in the research, development, production and marketing of healthy sleep systems.
The company, which is based in Europe, employs Moris, a well-known French designer, as its chief designer, integrating ergonomics and sleep environment into the design of bedding. With the mission of "let people sleep better" and the core values of "customer satisfaction, integration and innovation, and win-win cooperation" , Muse has established the vision of "integrating global resources to become a global leader of the well-known healthy sleep brand" , strive to create the perfect healthy sleep for consumers.
BELLLAND(珀兰)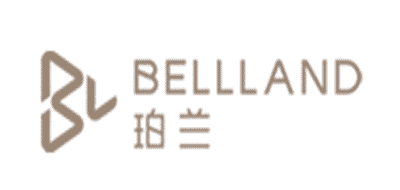 website: http://www.bellland.cn/
headquator: Foshan
year of Found: 2011
Green mattress pioneer professional brand of sleep technology,redefining Sleep Comfort. Under the brand of Foshan Fanka Furniture Co. , Ltd. , Polan is specialized in the research, development, production and sales of bedroom mattresses, living room sofas and other household products, with a international standard factory in Shunde, the largest furniture manufacturing center in China, we are committed to providing comfortable, safe, environment-friendly and human-oriented household products to families all over the world.
Golend Tree(金橡树)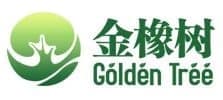 website: http://www.jsylatex.com/
headquator: Jiangsu
year of Found: 2013
Jiangsu Jinshiyuan Latex Products Co. , Ltd. , located in Yangzhou, Jiangsu Province, was established in April 2013, the company's brand "Golend Tree" mainly deals in: Latex mattresses, cloud-top double-sided pin-hole Latex mattresses, bamboo charcoal double-sided bamboo charcoal latex mattresses, oxygen-enriched bamboo charcoal negative ion latex mattresses, etc. , the Latex of Golden Oak Natural Latex mattresses comes from the sap of the rubber tree.
Latex has a good comfort, breathability, mildew, dust Mites, inhibit the growth of bacteria and parasites, can disperse the skin and mattress contact during sleep heat, sweat, keep the body comfortable and dry.
SLEEMON(喜临门)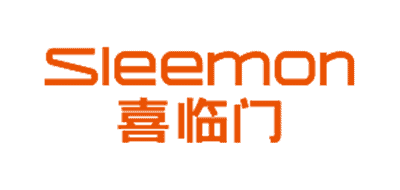 website: http://www.sleemon.cn/
headquator: Zhejiang
year of Found: 1993
Zhejiang Xileju Building Materials Technology Co. , Ltd. , Sleemon, famous integrated ceiling brand, unique ceiling brand, happy and happy, industry standard drafting unit, focus on the ceiling, electrical R & D, manufacturing, sales as one of the large enterprises.
Sleemon Furniture Co., Ltd. is a leading company in the mattress industry in China. It is dedicated to the design, development, production and sales of high-quality furniture with the mattress as its core. The company's main products are mattresses, soft beds and ancillary products, with "Xi Linmen" , "Fashman" , "Sleemon" and "love times" four brands.
Suibao(穗宝)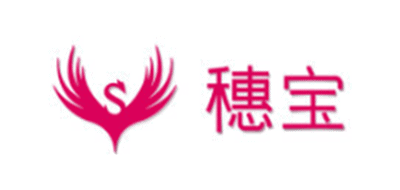 website: http://www.suibao.com/
headquator: Guangzhou
year of Found: 1971
Guangzhou Suibao Furniture Co. , Ltd. , a well-known mattress brand, started in 1971, Guangdong province famous brand, Guangdong Province famous brand products, Suibao group, focusing on the mattress of the well-known enterprises.
As one of the well-known mattress manufacturers in China, Suibao group has a history of nearly half a century. Since 1971, when China's first spring mattress was born in Suibao group, for nearly 50 years, Suibao group has been focusing on the mattress, focusing on the sleep research of Chinese consumers, optimizing and innovating for the characteristics of Chinese people, continuously improve the sleep experience of the Chinese people, only to achieve 8 hours of quality deep sleep every night.
Da zi ran(大自然)

website: http://stopnote.vhostgo.com/
headquator: Guizhou
year of Found: 1990
Da zi ran belongs to Guizhou Nature Science and Technology Co. , Ltd. , a well-known brand of mattresses. Since 1990, the standard drafting unit of the Brown Fiber Elastic mattresses industry has focused on Brown mattresses that are conducive to healthy sleep, sET FIBER PLANTS MATTRESS R & D, production and sales as one of the high-tech enterprises.
Da zi ran Mattresses Company is an independent intellectual property rights of the invention patent products (patent number: 90100464.2) , from 1990 the First Brown mattresses in the company's birth, has gone through 25 years of glorious history. After more than 20 years of development, Da zi ran mattresses have become the leading brand in the field of plant mattresses in China, and the industry standard of Brown fiber elastic mattresses drafted by the Profiles in Courage is led by the company, it was officially upgraded to a national standard on 1 December 2011.
Mlily(梦百合)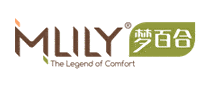 website: http://www.mlily.com/cn/page/contact.recruit.html
headquator: Shanghai
year of Found:2008
As the pioneer of 0-pressure mattress, Mlily Lily Dream Lily is the first brand to put forward the concept of 0-pressure, holding a passion for innovation, to bring you 0-pressure sleep for the mission. For 10 years, Mlily has been focusing on the research and testing of zero-pressure Foam, and has obtained multi-national patents, which ensures that every product we create will enable you to enjoy a comfortable zero-pressure sleep.