Toothpaste is something we use every day. It freshens our breath and makes us feel more confident when we talk to people. So, what are the famous toothpaste brands in China? Let's go and have a look together!
yunnanbaiy(云南白药)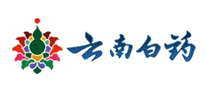 website: http://www.yunnanbaiyao.com.cn/
headquator: Yunnan
year of Found: 1993
Yunnan Baiyao famous brand at home and abroad, is China's bleeding healing, swelling pain, activating blood stasis products of the century-old brand. Yunnan Baiyao toothpaste is a kind of oral care and health care product, which is based on toothpaste and the international advanced oral care and health care technology. It uses high-grade soft tooth-cleaning Abrasives and high-grade wetting agent, paste body delicate, fresh and refreshing, effective removal of bad breath. In daily brushing can make gums, periodontal, teeth and other oral tissue get professional care, health care, make oral health, teeth stronger, is a new generation of oral care, health care products.
DARLIE(黑人)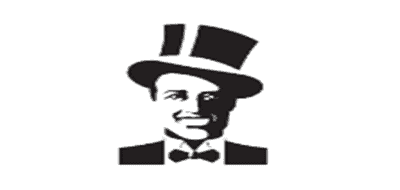 website: http://www.darlie.com.cn/zh
headquator: Shanghai
year of Found: 1934
Darlie is a brand name of Haolai Chemical Zhongshan. Toothpaste, mouthwash well-known brands, started in 1934 in Shanghai, its cool and strong toothpaste widely known, professional development and production of high-quality oral care products of international enterprises. With a 60-year-old brand, black toothpaste was founded in Shanghai in 22 years of the Republic of China, and opened in 1949 in Taiwan, named Hao Lai Chemical Co. , Ltd. . The then factory and company was located at Kangding Road in downtown Taipei. 1957, a chemical company, was founded in 1948 to produce toothpaste products. Black toothpaste has been the market leader for 40 years.
Saky(舒客)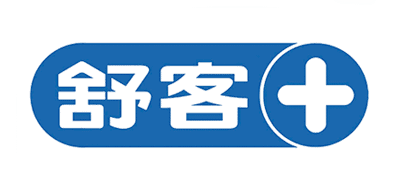 website: http://www.saky.com.cn/
headquator: Guangzhou
year of Found: 2005
Shuke, a subsidiary of Guangzhou Weimeizi Personal Care Products Co. , Ltd. , was established in 2006. It is a well-known brand of mouthwash, toothpaste, a leading professional oral care brand in China, and a high-quality brand of oral care products, mEMBER OF CHINA ORAL CLEANING CARE Products Industry Association, AN INNOVATIVE HIGH-TECH ENTERPRISE INTEGRATING R & D, production and sales.
Lengsuanling(冷酸灵)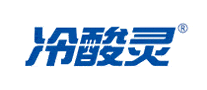 website: http://www.dencare.com.cn/
headquator: Chongqing
year of Found: 1956
"Leng Suanling" is the main brand of toothpaste of Chongqing Dengkang Oral Care Products Co. , Ltd. . Since it was put on the market, it has been known for its various effects, such as resolving tooth sensitivity, enhancing the tolerance of teeth to cold, hot, sour and sweet, etc. , its "hot and cold, sour and sweet, want to eat" core value commitment, so that consumers enjoy life and food, overall health, won the consumer recognition, trust and praise.
Zhonghua(中华)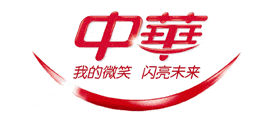 website: https://www.unilever.com.cn/brands/personal-care/zhonghua.html
headquator: Shanghai
year of Found: 1954
Founded in 1954, the China toothpaste brand has the support of Unilever Global R & D Center, leading technology, excellent quality, and is the only one of the toothpaste brands that has been recognized by FDI (International Dental Union) . China has a whitening, fresh breath, full effect, Chinese herbal medicine, anti-moth and anti-allergy 6 series, more than 10 varieties of toothpaste, covering a more comprehensive toothpaste efficacy needs, the formation of a more complete product line. In June 2011, China launched a new brand image, giving consumers a young, confident brand concept, so that the brand from a relatively old image into a young, modern brand image.
Fe(金典牙医)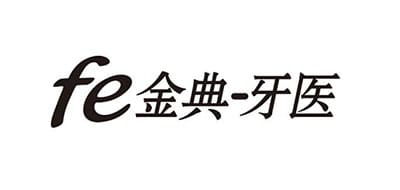 website: http://www.xuebao.com.cn/
headquator: Jiangsu
year of Found: 1989
Founded in 1989, Jiangsu Snow Leopard Daily Chemical Co. , Ltd. is a quasi-group enterprise integrating scientific research, production and sales. It covers an area of nearly 200 mu and has a construction area of more than 130,000 square meters, gMP workshop more than 8,000 square meters, research center more than 6,000 square meters, by the provincial department of Science and technology and the provincial finance department approved the establishment of "Jiangsu Province Biological Lysozyme Engineering Technology Center. ". Products include: Biological Enzyme oral care supplies, household hygiene supplies and washing, leather care supplies.
Liangmianzhen(两面针)

website: http://www.lmz.com.cn/
headquator: Liuzhou
year of Found: 1941
Liuzhou Mianzhen Co. , Ltd. , a well-known toothpaste brand, began in 1941, the company's leading product "Mianmianzhen Chinese medicine toothpaste" for Chinese brand products, and was identified as "national quality standards demonstration products" and "national customer satisfaction products" , two-sided needle trademark for China's well-known trademarks.
Heimei(黑妹)

website: http://www.huoliheimei.com/HM/Default.aspx?pageid=121
headquator: Guangzhou
year of Found: 1985
Meichen Group Co. , ltd.-black sister, a well-known brand of toothpaste, a well-known brand of mouthwash, one of the well-known enterprises in China's food technology industry, a modern high-tech enterprise, and one of China's earlier professional toothpaste manufacturers, diversified, comprehensive high-tech private enterprises. Black Sister toothbrush series adhering to the "hei mei" brand "natural safety, design and development of human-oriented" tradition, using high-quality new raw materials, no recycled materials, health and hygiene, trustworthy.
Dental Doctor(牙博士)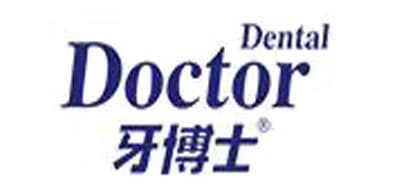 website: http://www.dentaldoctor.com.cn/
headquator: Guangzhou
year of Found: 1996
The brand of Dental Doctor belongs to Guangzhou Qiancai Cosmetics Co. , Ltd. , a leading enterprise in the Chinese toothpaste industry, a famous brand in the personal life care industry, and a famous brand in the personal life care industry, the personal life nursing profession has one of most competitive strength well-known brands.
Liubizhi(六必治)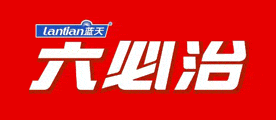 website:
headquator: Tianjin
year of Found: 1912
Liubizhi is a famous brand of Chinese medicine maintenance toothpaste under the Blue Sky Group. The brand inherits blue sky group's 100-year traditional Chinese medicine maintenance technology, which began in 1911. It specializes in preventing and solving common oral problems such as bleeding gums, swelling and pain, canker sores, tooth decay, cold and stabbing pain, bad breath, dental plaque and tooth stains, maintain oral health. Its advertising language "brush six will cure, teeth delicious Ma Xiang" is familiar and detailed, deeply loved by consumers.