Social media apps have become more and more popular in recent years. They can make people's communication easier and faster, they are entertaining, and they can even help them enjoy their fragmented pieces of time in their company, at home, or on the train or bus.
In this case, people want to look for the best apps, and such apps are usually the most popular ones in our life.
Today there are so many good apps in China, and the Chinese people love their apps. Now let's take a look at the 15 most popular social media apps in China.
WeChat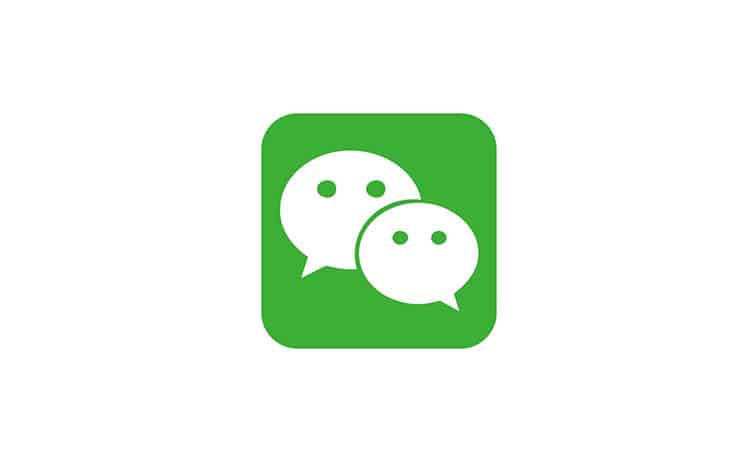 Monthly active users: 1 billion or so
WeChat is a cross-platform communication tool that allows one person and more people to use. It is now the most popular social media app in China and is being spread to the whole world. Users can chat or share information with each other by using voice and video calls and sending audios, videos, images, and texts.
Why do Chinese people love it? Firstly, WeChat is simple to use. As long as you are connected to the internet, you can chat with others through its Video Call or Voice Call or just type words anywhere at any time; you can share videos, audios, pictures, text articles, and others on your WeChat Moments. Secondly, you can write on it. You can open an account on the WeChat Official Accounts Platform, write articles to market your products, or just show your personal interest. Thirdly, you can use wechat to pay others or receive money.
Now you can even top up your phone with it. In addition, it also provides online shopping, gaming, search, and financial services. It will make your life easier and enjoyable
If you want to use this Chinee social media app, just download it to your mobile phone, computer, pad or other devices and open an account, and then you can use it on all your devices with this account. If you decide to be an author, you have to open another account and write.
QQ
Monthly active users: 800 million or so
As another communication tool, QQ is now the second most popular social media app after WeChat. Not only can you make friends through QQ on various communication terminals, but you can also make free video and voice calls, or send and receive files anytime.
People love it for a few reasons.
QQ is an excellent chatting tool, lot's of wechat's funcations had copied from QQ.
People in China love to use QQ to connect with your family and friends.
QQ has the "remote control" function, which allows one to control the other's computer temporarily while they are chatting.
QQ Zone is a good place for users to share thoughts or write marketing posts, but it is not as good as the WeChat Official Accounts Platform.
Anyway, you can share texts, links, and images here. Thirdly, it's convenient for users to learn current affairs. QQ news is available as soon as you open your QQ app and its breaking news will even pop up for you to read, and then you will know current affairs. Fourthly, its games are many and attractive, and lots of people play games there.
it's easy to use the Chinese social media app. Just download it to your devices and open an account, and then you can use it on all your devices with this account.
Tiktok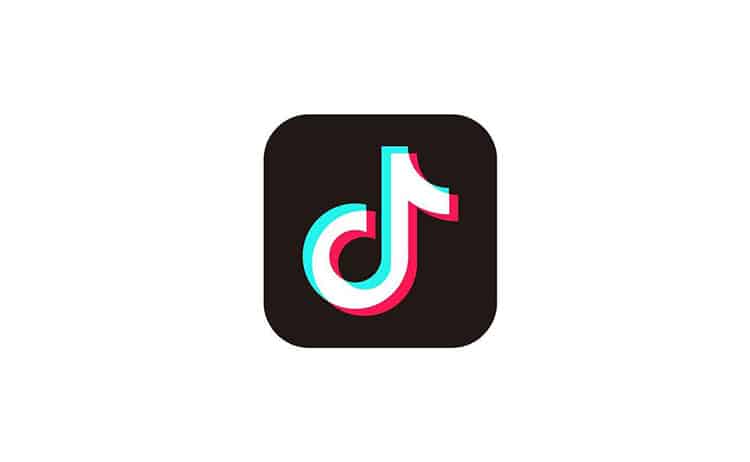 Monthly active users: 613 million or so
Tiktok is a short video sharing platform designed to help mass users express themselves and record the beautiful stories in their lives. It creates diverse ways for people to enjoy themselves, making them produce high-quality short videos in life. Now, this Chinese social media app is now even popular outside China.
There are lots of reasons why Chinese people love it. On the app, you can find all kinds of short videos, including videos about beauties, funny things, games, knowledge, and so on. People can share their daily life with more people, make friends, and learn all kinds of skills such as dressing and cooking.
And it targets young people. Users can select songs and put them into a short video to make a new video. By controlling the video-shooting speed and video-editing, using special effects, or other ways, they will be able to make their videos more creative and attractive. Besides, their videos are all rhythmic.
Those who want to use the app just need to download it to their mobile phone or pad. If you don't want to upload videos, you don't have to open an account. If you do, open one and enjoy watching and editing videos.
Kuaishou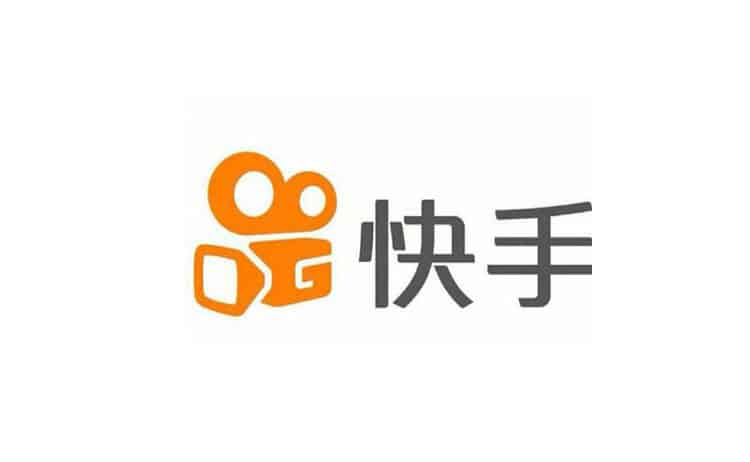 Monthly active users: 469.7 million or so
Kuaishou (Kwai) is a short video community created for Chinese nationals and a platform where users can record and share their living stories anywhere at any time. It collects and carefully selects numerous videos from the mainstream Chinese video platforms and present them to its users in the simplest way by using its special algorithm; video bloggers can interact with their fans in real-time live-streaming; videos here show all aspects of life and its users can be found everywhere across China.
Chinese people love this social media app due to many reasons. They want to see the good, fresh, and amazing stuff or shoot videos and grow fans to make money. Kwai has a money-making function. If the videos you shot have high quality and the viewers send you gifts, and then you make money. Lots of others who have much time may also browse through the videos here or shoot videos themselves simply because they want to kill time or make their life more colorful and fuller.
Since it's so interesting, you might want to try it yourself. Just download the Chinese social media app to your mobile phone or pad, you can begin enjoying the fun. It's easy and simple.
Weibo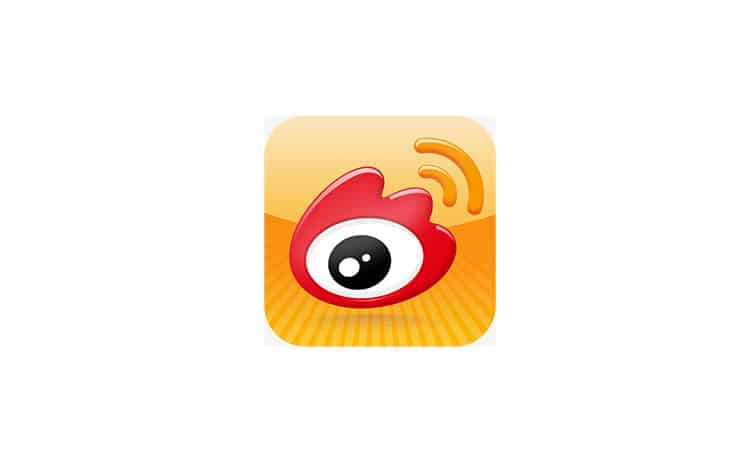 Monthly active users: 445 million or so
Weibo or Sina Weibo is the most famous micro-blogging platform and is often considered to be the Chinese version of Twitter. In this place, users can find new events, appreciate every wonderful moment of the world, learn every story behind the scenes, and share their thoughts, making their voices heard by the world.
People who use the Chinese media app know that they can publish short posts on it to discuss breaking news and cultural events that are mainly happening in China or a few things that are hot outside China. More importantly, they can write their comments more openly there than anywhere else, and many people go there because of the interesting or sharp comments.
Another reason for people to go there is that they can share the posts that interest them or read hot stories by clicking on the hashtags.
For some people, going there is to interact with celebrities. Sina Weibo uses celebrities to promote things. Almost all the famous celebrities in China have Weibo accounts and share their stories there from time to time. They have many fans there, and these fans go there to support or chat with their idols by leaving comments.
If you have a wish to join the fun, you can download the Chinese social media app and open an account or go straight to its site. But the problem is that if you don't have an account, you can only read the posts but can't write your comment.
Jinri Toutiao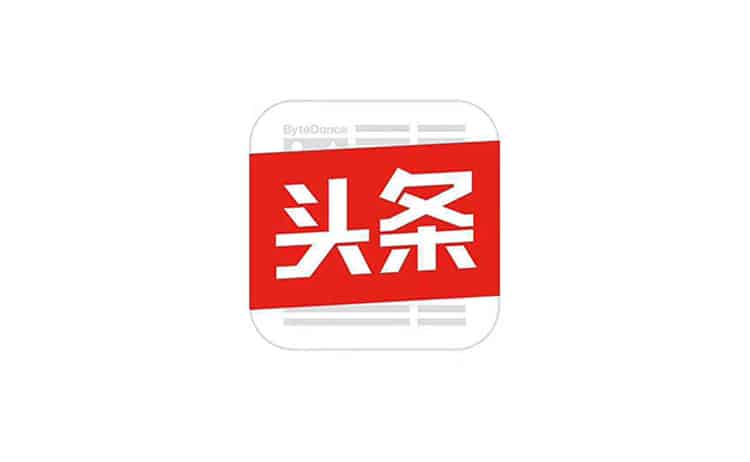 Monthly active users: 328.3 million or so
Jinri Toutiao (Today's Headlines) is a news distribution platform that uses complicated algorithms to distribute valuable and personalized news stories to the reader. It explores readers' interests by analyzing their social behavior, reading behavior, geographic location, occupation, age, etc., so it can provide them with the articles they love most in seconds.
In addition, the Chinese social media app also recommends short-videos, funny stories, and featured articles to its readers, so they won't get bored by merely browsing through texts. By analyzing the location of the reader, the platform can recommend the local news to him automatically.
Now this social media app is quite popular in China with hundreds of millions of users reading or writing stories on it daily. Why? Firstly, readers can find articles or watch videos about certain areas that interest them. Secondly, story generators can make money by writing. Thirdly, its content is becoming better and better. Fourthly, people can read all kinds of news stories quite conveniently. Fifthly, its news update quite fast, and people can always get new stories to read. Sixthly, they can have fun and learn to live skills or other skills.
If you want to have fun, download the Chinese media app to your device and choose your interests, and you can start your reading journey. If you wish to be an author, open an account and write, but you had better visit its PC site to do it.
Quanmin K Ge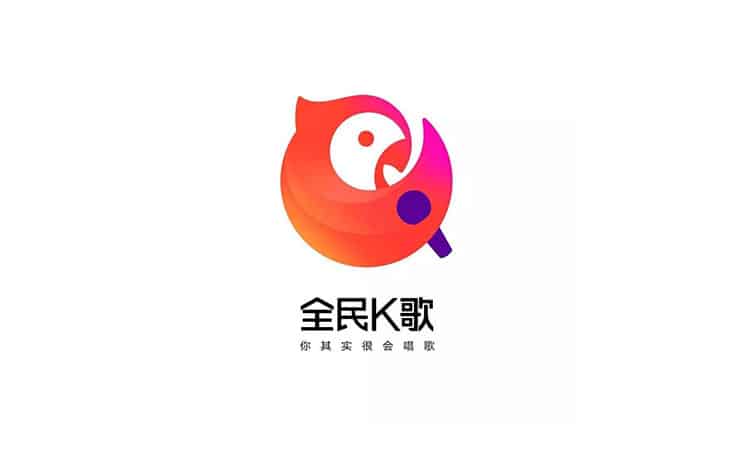 Monthly active users: 158 million or so
Quanmin K Ge (All People Sing Songs in Karaoke Style) is a popular Chinese karaoke app for friends to communicate with each other by singing songs.
The karaoke app has a function that allows the user to sing parts of a song again and again, and it also has other functions such as smart scoring, fun tuning, friend ring, fun interaction, and others. The singer who uses this app can get multiple simulated sound effects, including the effects used in KTV rooms, concerts, theaters, open-air squares, etc.
So, anyone who meets this app may want to have a try because even a terrible singer will become an expert, and there are other reasons for people to love it.
Firstly, people can get relaxed by singing songs, especially when they have many sound effects to use. Secondly, it is great fun. The user can send "bullet screen" comments or virtual flowers to his friend to show his support of him and rate his songs. Thirdly, it helps you save money when you want to sing karaoke with your friends. Fourthly, you can have innumerable songs to choose from, including the current pop songs and the classic old songs. Of course, you can also share your works with your QQ or WeChat friends, attracting more people to be your fans.
It's easy to use this Chinese social media app. Just download it to your mobile phone or pad, and then you can use it.
Watermelon Video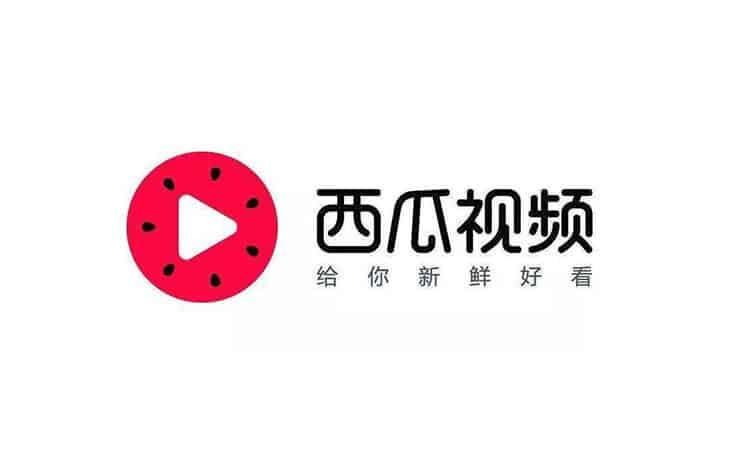 Monthly active users: 154.6 million or so
As a short video app, Watermelon Video works to help every visitor find the videos they like by using AI technology and the video creators share their works with the whole world. Relying on AI technology to recommend videos, this app can show the new and interesting short videos every time the user refreshes the page. Moreover, there are also many original variety shows and documentaries and films here waiting for you to watch.
In China, hundreds of millions of people love this social media app. Some think that the videos here are entertaining, so they are attracted; some hold the view that they can get relaxed by watching these videos after a day of hard work; some believe that they can even learn lots of knowledge from here because quite a few videos teach viewers how to do one thing or another.
But why do the video bloggers like the app? They can make money here. When they insert a video-related product card into the video and the viewers click on the card, the author can get part of the commission. Besides, the app has also launched a free online teaching program Jinji Ketang (Going to the classroom) to help video creators improve their shooting, editing, communication, and operation skills. And the authors must love it.
It's easy to join the fun. You just download the Chinese social media app to your mobile phone or pad, and you can begin watching the videos. If you have the idea to be an uploader, registering an account will do.
Little Red Book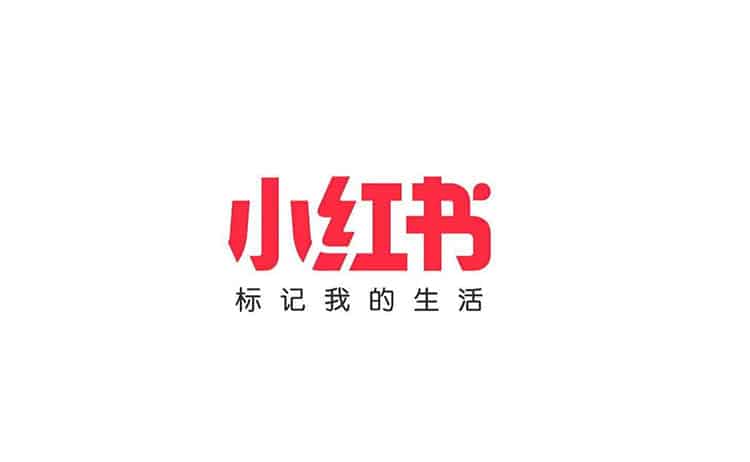 Monthly active users: 148 million or so
Little Red Book is a social media and e-commerce platform mainly targeting women from 18 to 25. On this platform, Users can communicate and share living and consumption experiences to attract fans and will find the fashionable way of living.
And this social media platform also gives users an opportunity to share their real-life experience. When they have rich living and consumption experience and share their experience, they can have the chance to attract others to follow them. When one user shares her consumption experience online, the others in the community will know it. After that, some of them will go shopping offline. Then these new consumers may share more experience here. In this way, a circle appears.
On this Chinese social media app, users can also have the chance to know interesting stars and authors and get lots of lessons on how to dress nicely, travel notes, delicious food, fitness experience, and so on. Besides, the delivery speed is fast if you buy things there.
If you want to use the app, just download it to down your mobile phone, click through, and choose the categories that interest you, and you can begin your journey.
Bilibili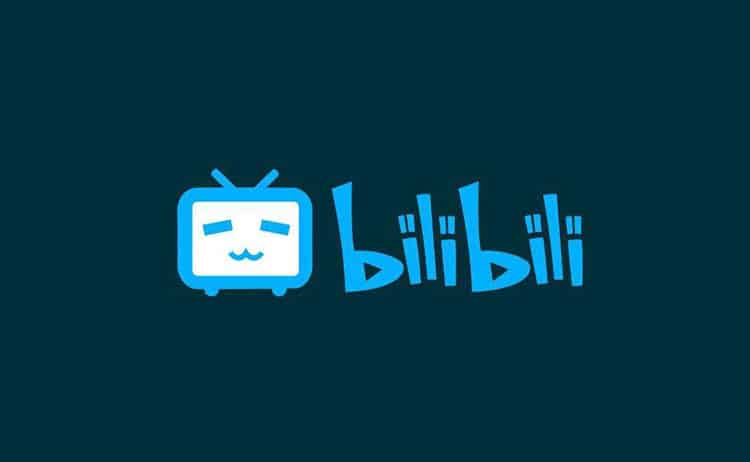 Monthly active users: 132 million or so
Bilibili is a cultural community and video platform mainly built for young people. The amazing feature of it is the "bullet screen" function, which allows the comments of viewers to fly across the video screen. In Bilibili, there are the timeliest Japanese animated TV series, the best ACG (Animation, Comics, Games) atmosphere, and the most creative uploaders. And it is the source of many trendy internet slang words.
Why do Chinese people love it so much? Of course, the first and most important reason is that they can watch all kinds of videos without needing to watch ads. Then, they can enjoy the "bullet screen" atmosphere and watch Japanese animations. As a platform famous for being wildly creative, people can see numerous creative things here, especially creative videos made by outstanding uploaders. Some even think that they can learn from these uploaders, and then this is a good "school" for them. For a few others, they can take a break and get relaxed here when they are tired or anxious. A user even said that he can return to his past and become young again by coming here.
If you are intended to enjoy the fun, just download the Chinese social media app to your device and experience the "bullet screen" effect. Or if you want to upload videos, you have to open an account and submit your works. If you are interested in Japanese animations, go straight to "Anime Binge-watching". Or you can visit the PC site to do all this.
Wesee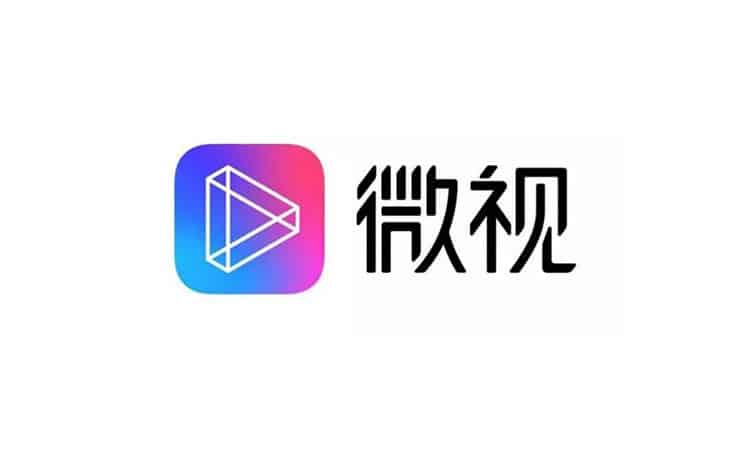 Monthly active users: 80.6 million or so
Wesee of Tencent is a short video creation platform and sharing community. Users ca not only browse through all kinds of short videos on the app, but they can also share their life stories with others by shooting short videos. In addition, users can share their videos with their WeChat or QQ friends or just on these social media platforms.
Wesee has two featured functions: AI filter innovation, video editing
AI filter innovation: In the new version of Wesee, a lady can beautify her face or figure with one click. More amazingly, the second function can be used to retouch the shape of her face more easily.
Video editing: It can be used to edit the video and get the same effect a celebrity's MV has. Also, it offers the style of a music library with lyrics, making the short video look more like the videos of celebrities.
For video bloggers, such functions can help them attract more fans; for viewers, they will get more nice videos to watch. Like all other short video apps, Wesee can also give them a chance to get relaxed and have more fun.
If you choose this Chinese social media app, download it to your mobile phone or pad, and you can use it. If you need to upload videos and edit them, register an account.
Qutoutiao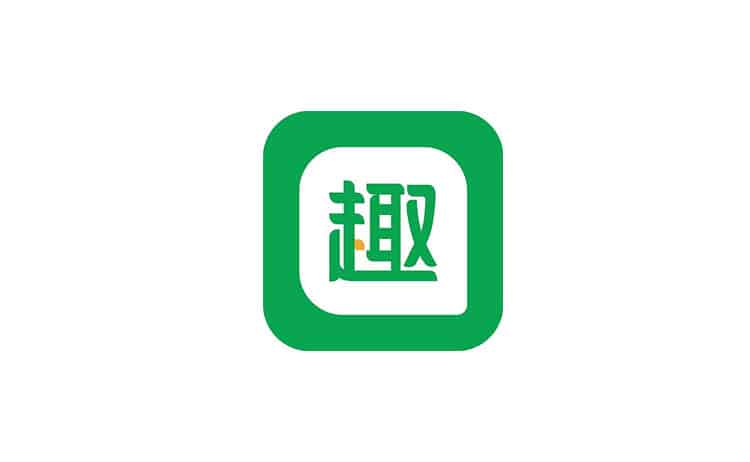 Monthly active users: 78.37 million or so
Like Today's Headlines, Qutoutiao (Interesting Headlines) is also a news distribution platform. In this place, users can read all kinds of intriguing news and make money, and content creators can make money by writing articles. By analyzing the articles, the recommendation system will get users' personal feelings about certain article themes, divide users and articles into different groups, and then recommend the stories users like to read. Therefore, users will get more personalized, socialized, and localized stories.
In addition, internet celebrities, offline media platforms, companies, organizations, Chinese national institutions, and others have opened their accounts on this social media app. That is to say, users will have richer and more professional news stories to read and have a better reading experience here.
Then, why do people love to visit the platform? It's obvious. Both readers and content creators can make money here, and people can also invite others here and earn commissions. On this app, people can also play games. When you are free and don't know how to make use of your time, come here and read the news about the nation and showbiz. It's informational and entertaining. The Chinese social media app is also a paradise for novel readers because there are large numbers of novels here too. Another reason readers like this place is that they always read high-quality stories and can avoid low-taste stuff because there are no such things here.
When you decide to read the news here, downloading the app to your mobile phone or pad will do. If you want to write articles, go to its PC media platform and open an account, and you can start writing.
Tantan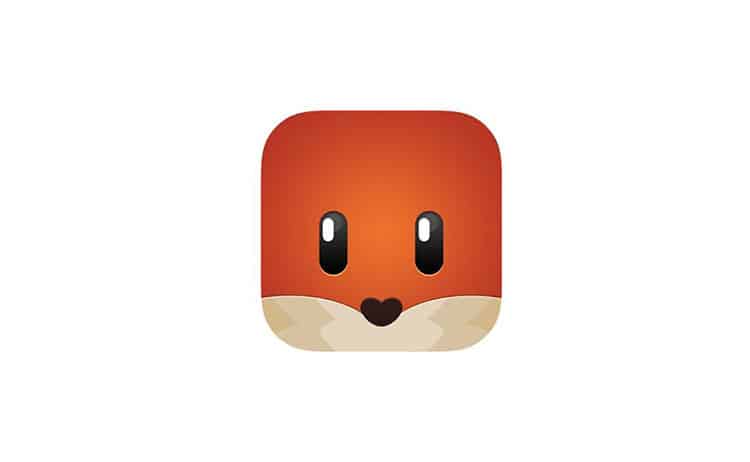 Monthly active users: 23.74 million or so
Tantan is a social media app used for dating based on big data intelligent recommendations. By analyzing the personal information, location, interest, and other things of the user, this app recommends the person who matches the user's requirements most and helps them make friends.
This Chinese social media app has an amazing feature: Two people can begin chatting only after they swipe right to mutually "like" each other, and the safe and anti-harassment function makes it a social media app women like so much.
To make the female users get more romance, Tantan has also launched the "Have a brush with" function. After the user activates this function, the system will recommend a few people. These people are special because they visited someplace where the user also visited during the day. The user can also see the place where he and the stranger "brushed with" and the times of it. The more the times, the more it proves that the two users have more similar living circles, and they are more likely to make friends.
Another amazing feature is "Instant chat". If the user chooses this function, he can instantly chat with another one but they can't see the clear portraits of each other. They can send texts, audios, pictures, and so on. When they have sent 20 sentences, their portraits will become clear automatically, which means they are matched partners.
For users, some want to use this app to have a different experience, some want to chat with beautiful ladies, and others just feel lonely and want to find someone to chat with or kill time.
If you want to date someone or just chat and make friends, download this app to your mobile phone and register an account, and you can begin your journey.
Zhihu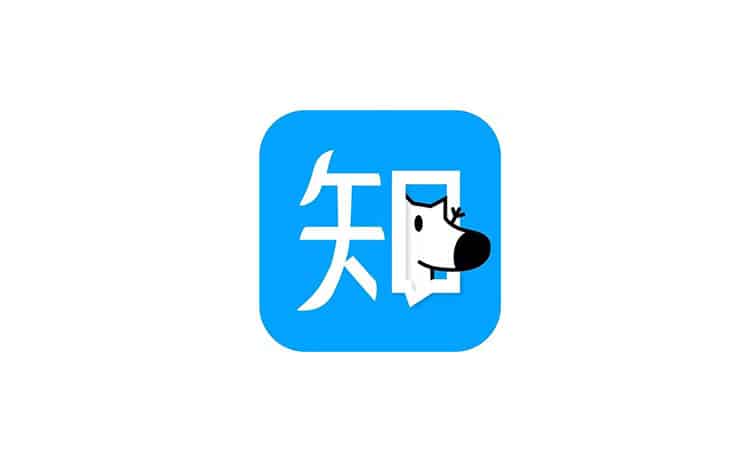 Monthly active users: 23.58 million or so
Zhihu is a question and answer platform, which connects users from different industries. Users can share their knowledge, experience, and opinion, providing all kinds of information for the Chinese web. People coming here can post a wide range of questions, and they will get good answers from industry professionals and experts. And those who don't come here to get serious answers can funny stories.
However, people who come here are not only looking for professional answers or funny stories. Since numerous professionals and experts share their knowledge and experience here and numerous good books are available to read, users can learn lots of things here and enrich their life; many people online are not rational and are sheep people, but users can avoid most of them here; for some users, they can also learn the current situation and trend of a certain industry and the inside stories and analysis of it; it's also a place to find more fantastic views and collect living tips; some users think that people can have the chance to return to their true selves here.
It's simple to post a question or answer one on the Chinese social media app. Just click on the "+" button at the right corner on the top of the homepage, and you will find the two sections. If you visit the PC site, you will see the "post a question" and "answer a question" sections on the homepage.
Douban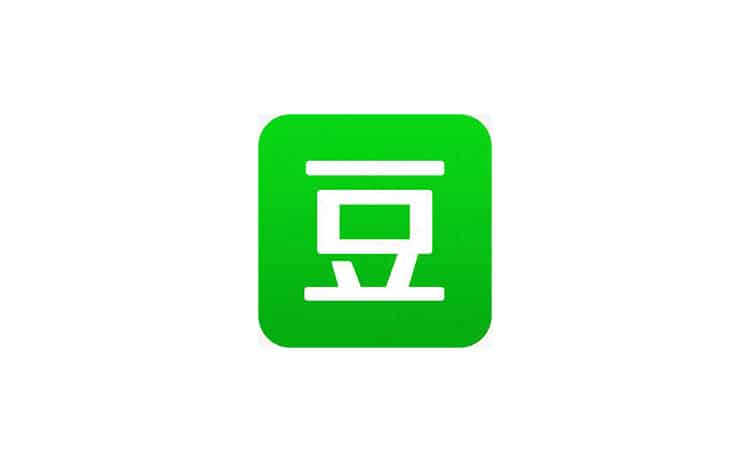 Monthly active users: 6.41 million or so
Douban is famous for film and TV drama ratings in China. Many Chinese people choose to check Douban ratings before watching films or TV dramas. They will also read the reviews under each rating because these reviews may have a systematic analysis or contain excellent views. More importantly, all the reviews here are generated by the viewers themselves. Besides, users can rate and review books and music here too.
But the rating function is not the only reason why people come here. For many users, this is a place to talk about literature and art, but some come here to learn how to dress, cook, enrich their personal life. In fact, Douban is a place where you can show your true self. You don't have to worry about anything, and you just need to write down what you truly want to say. Some users even say that this is a haven for their souls to rest. Moreover, Douban is also a platform for people to look for jobs, especially part-time jobs.
If you want to use Douban, you can simply visit its PC site or download the Chinese social media app and register an account. When you decide to rate and review a film, a TV drama, a piece of music, or a book, you can click on the "I've read it" button and enter the page to do it. If you want to buy a film ticket, you can come to the "Hot in Theaters" column on the homepage of the app or visit the "film" category on its site. If you want to have a group discussion or look for a job, just click on the "group" button and enter the page to choose a certain group or just search in the search bar.