For many people, snacks are an essential companion. Especially for young people, watching TV at home, working in the office and eating snacks are indispensable. So, do you know any famous snack food brands in China? Let's find out!
LaiYiFen(来伊份)

website: https://www.laiyifen.com/
headquator: Shanghai
year of Found: 2002
Since its establishment, Laiyifen has been charged with the mission of "spreading leisure culture and creating happiness without limit" . As early as the early stage of its development, it has already established a strategic gradient of "basing on Shanghai, starting with the whole country and keeping an eye on the world" , adopt the world advanced "direct management chain" development mode. In 2010, the company seized the expo opportunity and became a "licensed retailer" and "licensed producer" of the expo.
Be&Cheery(百草味)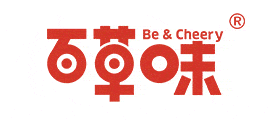 website: http://www.vipbcw.com/
headquator: Hangzhou
year of Found: 2003
Hangzhou Haomus Food Co. , Ltd. , Baicao Flavor, with the mission of "let more people eat safe and healthy food" , is committed to the progressive development of the whole chain, the whole category and the whole process of leisure snacks, in order to improve people's lifestyle and life experience. In 2003, the first Baicao Flavor Line under the store was established, in 2010 officially entered Taobao Mall, "Baicao Flavor flagship store" listed business. In 2017, the company's annual sales reached 4 billion yuan, tax payment over 100 million yuan, seven years of annual sales growth of 174 times, more than 600 kinds of products, including nuts fried goods, confectionery, dried fruit, dried meat jerky, gift boxes and other whole-type snack series.
BESTORE(良品铺子)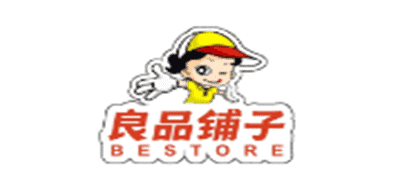 website: http://www.517lppz.com/
headquator: Hubei
year of Found: 2006
Hubei Liangpin Paozi Food Co. , Ltd. is a large chain enterprise dealing in leisure food. Since its establishment in 2006, the company has been adhering to the management philosophy of "Quality Happy Family" and providing high-quality leisure food for the people of the motherland, now it has become the largest retail chain of leisure food in central China.
Wangwang(旺旺)

website: http://www.wantwant.com.cn/
headquator: Hunan
year of Found: 1992
Wang Wang's business can be traced back to Taiwan's Want Want. Wang Wang, which invested in the mainland market in 1992, is the first Taiwanese company to have the largest number of trademark in the trademark. It opened its first factory in Hunan in 1994 and went public in Singapore in 1996. Want Want is guided by the business philosophy of "fate, self-confidence and great unity" . It aspires to become a "comprehensive consumer food kingdom" and keeps advancing towards the goal of "China first, the world first" .
Zhouheiya(周黑鸭)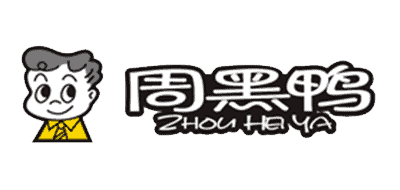 website:
headquator: Wuhan
year of Found: 2005
In 1995, Mr. Zhou Fuyu, the founder of Zhou Black Duck, began to engage in the brine industry. In 1997, Mr. Zhou Fuyu, the founder of Zhou Hei Ya, developed the recipe of Zhou Black Duck by himself, soon, "Zhou Black Duck" won the recognition of consumers with its unique taste of "slightly sweet and spicy in the mouth, long aftertaste" . In the same year, the first "Zhou Record Strange Flavor Duck" specialty store opened in the aviation circuit electricity market. After 13 years of development, "Zhou Hei Ya" has successfully developed a series of duck bittern snack food suitable for young consumers, which has created a distinctive brand personality and unique product features for the original brand of "Zhou Hei Ya" !
Gaolegao(高乐高)

website:
headquator: Tianjin
year of Found: 1946
In 1946, the Gao Le Gao group was born in Barcelona, Spain. At the beginning of his career, he produced a highly nutritious food, Lego, which was so delicious and rich in nutrition that it won the favor of consumers. The products soon became popular all over Spain and became a must-have food for every family in Spain, it covers a wide range of foods including cocoa, confectionery, confectionery, dairy products, honey, tea, condiments and meat processing.
Xufuji(徐福记)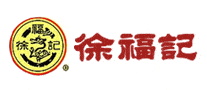 website: http://www.hsufuchifoods.com/
headquator: Taiwan
year of Found: 1976
Founded in China in 1992 by the Xu brothers from Taiwan, Hsu Fu Chi specializes in confectionery, pastries, Sachima, chocolate and pudding jelly.In 2009, over 100 child company of xufuji had been opened in China, with 16,000 sale stores, xufuji has become one of the biggest canndy enterprise。
Kangshifu(康师傅)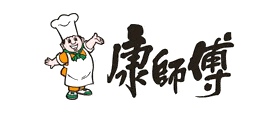 website: http://www.masterkong.com.cn/
headquator: Taiwan
year of Found: 1992
Tingyi (Cayman Islands) Holding Corporation and its subsidiaries are mainly engaged in the production and sale of instant noodles, drinks and instant food in China. The group began producing instant noodles in 1992 and has expanded into convenience foods and beverages since 1996. In March 2012, the group expanded its beverage business further, concluding a strategic alliance with PepsiCo's beverage business in China, pepsico began exclusive responsibility for the manufacturing, bottling, packaging, marketing, and distribution of Pepsico's nonalcoholic beverages in China. As a well-known brand in China, master Kong has been deeply loved and supported by Chinese consumers through years of hard work and accumulation.
panpan(盼盼)

website: http://www.panpanfood.com/
headquator: Fujian
year of Found: 1996
Panpan food group takes the lead in carrying out brand integration communication strategy, aiming to win the market terminal game by the steady and efficient brand system construction. Among them, "single product suddenly" strategy success also by the industry praise. "french-style small bread, or hope good" brand promotion has long been familiar, "happy I definition" of the abby potato chips with sub-brand strategy to achieve a "later on" brand miracle. Brand image endorsement, television media communication, cooperation with big brands, the trinity of Brand Promotion Model, a large and sound brand communication network, is what makes Panpan food stand out in the white-hot market competition, the loudest sound of the age!
Koushuiwa(口水娃)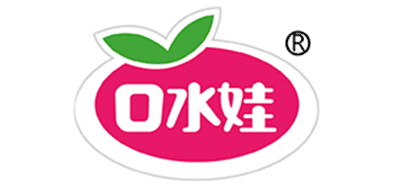 website:
headquator: Suzhou
year of Found: 2007
Suzhou Koushuiwa Food Co. , Ltd. is a set of agricultural products R & D, processing, sales as one of the professional production of leisure food enterprises. The company has three brands of "mouth water baby" , "Moon Street" and "Jiangnan food" , covering more than 300 kinds of products of 10 series such as broad bean, peanut, melon seed and puffing. The total sales of the company in 2010 amounted to more than 520 million yuan. Products from the market by the majority of consumers, and has been the unanimous approval of the national dealers. Company adhere to the quality-based development line, strengthen scientific management, continue to launch cost-effective advantage of products, adhere to the differentiation, refinement, green and healthy product line.