Air Conditioning is one of the indispensable electrical appliances in people's daily life. So, what are the brands of air conditioning in China? Which brands are most popular? This article combines big data analysis, select the most influential top 10 Chinese air conditioning brands, let us go to know them!
GREE(格力)
GREE Electric is an international HOUSEHOLD APPLIANCE COMPANY INTEGRATING R & D, production, sales and service.
It has three brands: Gree, Tosot and Jinghong, their main products are household air conditioners, central air conditioners, air energy water heaters, mobile phones, household appliances, refrigerators and other products.
In 2015, our company ranked 385th in "Forbes Global 2000" and the first in household appliances.
Since the company was founded in 1991, it has always adhered to the development concept of "independent innovation" , adhering to the management goal of "one Hundred Years Enterprise" , with the leading technology research and development, strict quality management, unique marketing model, perfect after-sales service renowned at home and abroad, over the years firmly occupy the first place in the domestic air-conditioning market.
MIDEA(美的)

Midea, a well-known brand of home appliances, began in 1981, China's top 500 enterprises, listed companies, world-class white home appliance manufacturers and brands, home appliance manufacturing-based large integrated enterprise groups.
Is a leading consumer electronics, HVAC, robotics and Industrial Automation Systems Technology Enterprise Group, providing a wide range of products and services, the United States adhere to the principle of "creating value for customers" , committed to creating a better life.
Midea ranks second in the global market share of home air-conditioning, after gree.
AUX(奥克斯)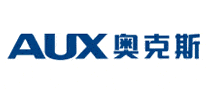 Founded in 1986, ox group is an enterprise group that is committed to the comprehensive development of modern manufacturing industries such as smart power equipment and household appliances, modern service industries such as real estate, medical health, finance, etc. , for many years in a row, "China's top 500 enterprises. ".
In 2014, the group's business scope was 55.2 billion yuan, with total assets of 37.4 billion yuan and more than 20,000 employees. There are seven manufacturing bases in Ningbo, Nanchang, Tianjin and Shanghai. Has 2 listed companies (Url, 02080.HK ) , 6 high-tech enterprises, for the state-level Enterprise Technology Center and the state-level postdoctoral workstation permanent units.
Holding oxx, Samsung two cross-industry Chinese brands and Chinese well-known trademarks. Dedicated to the internet-based, intelligent home appliances industry group, OX air conditioning industry top four.
HAIER(海尔)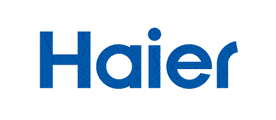 Haier, a well-known brand of home appliances, started in 1984, is an internationally famous white home appliance brand, the world's leading provider of complete home appliance solutions and virtual-real integration channel, to produce refrigerators started by the home appliance enterprise group.
Haier Group was founded in 1984, starting from the single production of refrigerators, expanding to home appliances, communications, IT digital products, home, logistics, finance, real estate, bio-pharmaceutical and other fields, to become the world's leading provider of living well solutions.
In 2016, the company acquired the appliance business of General Electric of the United States, whose strong technical strength and product quality are well recognized.
HISENSE(海信)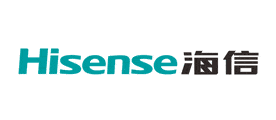 Hisense, a well known brand of electrical appliances, started in 1969, a large domestic white power product manufacturer, set foot in the field of home appliances communication information real estate Super Large Electronic Information Industry Group.
In the 21st century, hisense has accelerated the pace of industrial expansion, backed by a strong global R & D team and supported by an excellent international management team, supported by digital multimedia technology, modern communication technology, intelligent information system technology and refrigeration technology, it covers multimedia, household appliances, communication, intelligent information system and modern real estate.
Hisense posted sales of 98 billion yuan in 2014. Hisense has two major air-conditioning brands, hisense and Kelon, and is one of the world's largest manufacturers of home air-conditioners.
TCL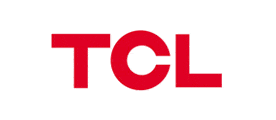 TCL Group Co. , Ltd. , founded in 1981, is a well-known brand of Chinese consumer electronics, a well-known trademark of Guangdong Province, a listed company, a top 500 Chinese company, and a global enterprise group of intelligent product manufacturing and Internet application services, a super-large state-owned holding enterprise integrating technology, industry and trade.
TCL Lighting Electric Appliance Co. , Ltd. , TCL group lighting brand, with traditional lighting and LED lighting two major product groups, China's green energy-saving lighting industry well-known enterprises, specializing in lighting product research and development, production, sales, application program design and other enterprises.
CHIGO (志高)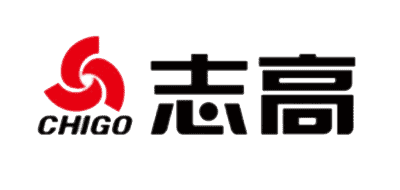 Established in 1994, Guangdong Zhigao Air Conditioning Co. , Ltd. is a core enterprise of Zhigao Holdings (Stock Code: 00449.HK ) , which is listed on the main board of the Stock Exchange of Hong Kong, group industry covers household air-conditioning, central air-conditioning, refrigerators, washing machines, refrigeration equipment, household appliances and other fields.
After more than 20 years of rapid and steady development, the company now has production bases in Foshan, Jiujiang, Sihui, and a complete air-conditioning supporting industrial chain and logistics center, with an annual design capacity of 10 million units for domestic air-conditioning, it is one of the cluster air-conditioning industry chain enterprises, including compressor, with business in more than 200 countries and regions.
Since 2005, Zhigao air conditioning has been firmly in the forefront of the industry.
MI(小米)
Founded in April 2010, Xiaomi is an innovative technology company focused on high end smartphones, Internet TV and the smart home ecosystem.
The Xiaomi LOGO is a "Mi" shape, an abbreviation for Mobile Internet, which stands for Xiaomi is a mobile internet company.
In addition, the Xiaomi LOGO is reversed to be a heart character, missing a point, which means Xiaomi wants to save our users some trouble. "Let everyone enjoy the fun of Technology" is the company's vision.
Changhong(长虹)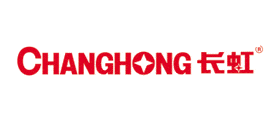 Sichuan Changhong Electric Co. , Ltd. , founded in 1958, Sichuan famous trademark, famous brand of home appliance, global competitive information home appliance content and service provider, integrated Multinational Enterprise Group integrating R & D and Manufacturing of consumer electronics and core devices.
Guangdong Changhong Ridian Technology Co. , Ltd. , a subsidiary of Changhong Group, was founded in 1996, specializing in the research and development, manufacture and marketing of kitchen and bathroom, water purification and small household appliance products.
In 2014, Meiling brand kitchen and bathroom and small household appliance business were integrated and upgraded, become Changhong, Meiling brand household appliances unified operating platform.
YAIR(扬子空调)

Established in 1988, Yangzi air-conditioner Co. , Ltd. is one of the earliest air-conditioner manufacturers in China.
With more than 20 years of continuous market service capacity, it has developed the first batch of window air-conditioners and split-cabinet air-conditioners in China.
The company is located in the Economic and Technological Development Zones of Chuzhou, Anhui Province, covering an area of 500 Mu and employing 1500 people.
Our main products include split-type household air-conditioning, household central air-conditioning, large commercial air-conditioning units and heat pump water heater units, is currently the domestic large-scale HVAC and refrigeration equipment manufacturers and suppliers.